US Amateur National Downhill Championship Course Preview
July 7th, 2017 4:25pm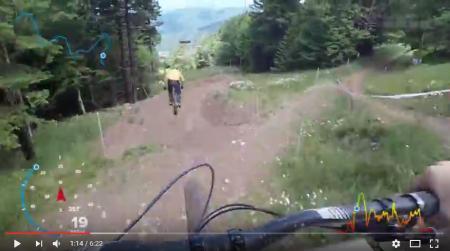 USAC National Downhill Championships - Course Preview
The US Downhill championships is just around the corner and this year its being held in Snowshoe Mountain. For those who have been around a little bit Snowshoe is a legitimate mountain and this years course is no exception.
It is long enough and rough enough to ensure each category winner will be the best in class.
On July 17-23 the gravity riders association of America (I just made that up) will travel east to contest the elements and the chance to wear the stars and stripes. I pretty sure Gwinn will make it out there but guys like Logan Bingelli and the hot shot up and comers that I don't know won't let him have it without a fight.
Either way, here is a preview video of the course to get you in the mood. Good luck to all the racers out there.