Round 4 - Sisters Oregon - Enduro
March 20th, 2017 10:38am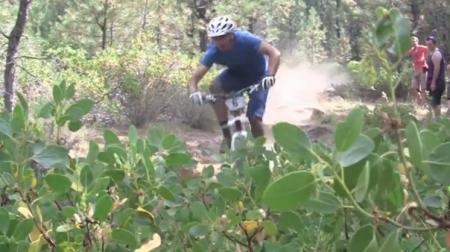 The next stop for team Bicycle World TV was to make their way to Sister Oregon for round 4 of the Oregon Enduro series where they managed to catch this little ripper video. Even with Carolynn out of this race with an akle sprain (but working the camera) and our boy Dennis taking a header in practice that forced him to race the course without knowing what lies ahead, the team represented as usual - loving the ride, living the dream and being true mountain bikers to the core.
I really dig how they captured exactly what Enduro Super D racing is. To me it is the exactly what MTB biking is Pure FUN. Mostly downhill grades with some technical sections but always flat out for each stage. Oh yeah, when your heart rate is pretty pinned you can't forget your bike handling skills. Enduro / Supe D - the stoke is on!
Oregon Enduro - Sisters Round 4 from Bicycle World TV on Vimeo.