Rinse and Repeat - Hill-Ravanel conquer Columbian Jungle
April 2nd, 2018 12:00am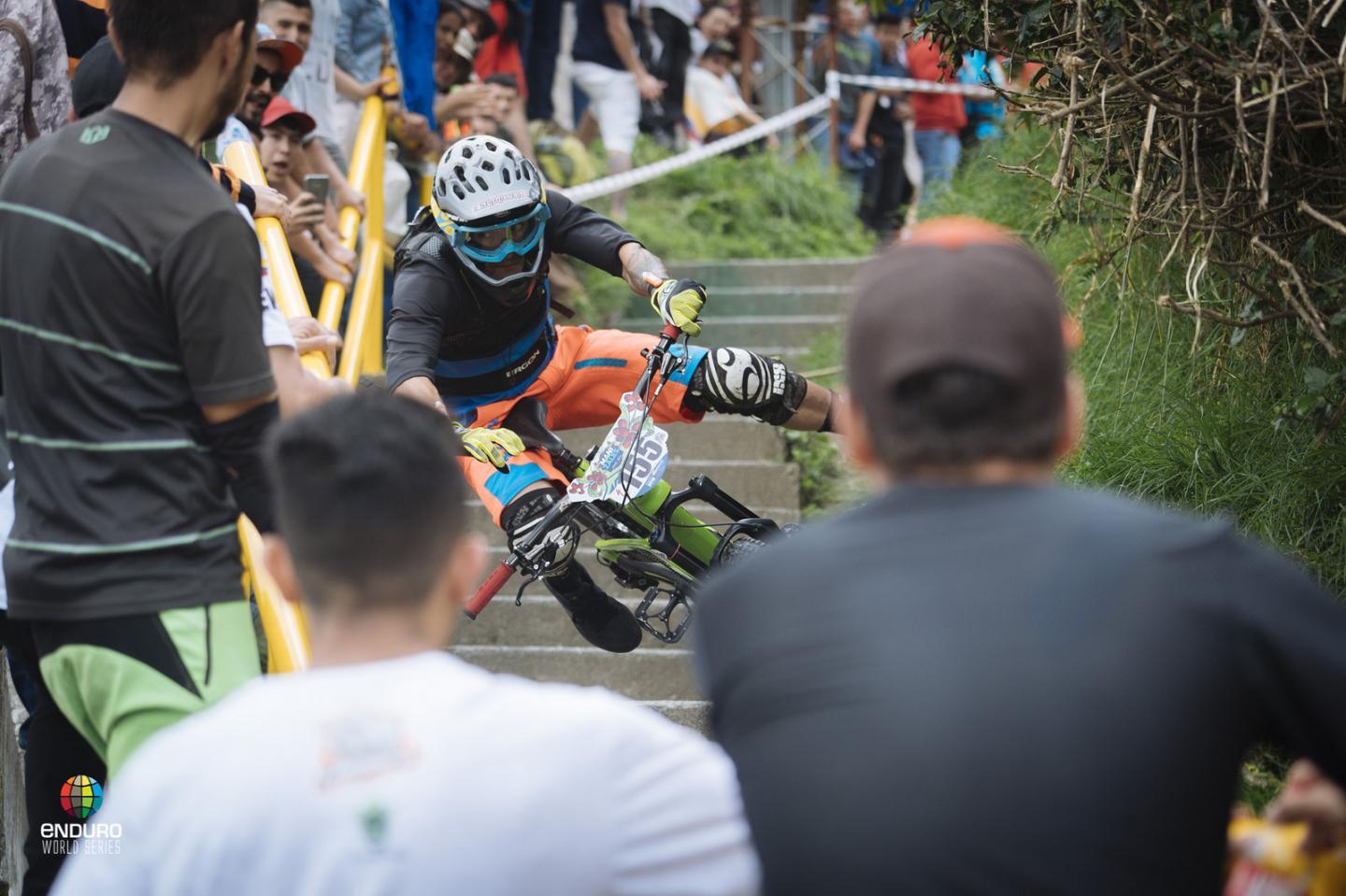 Hill and Ravanel Conquer the Colombian Jungle and Mud.
Photos courtesy of Enduro World Series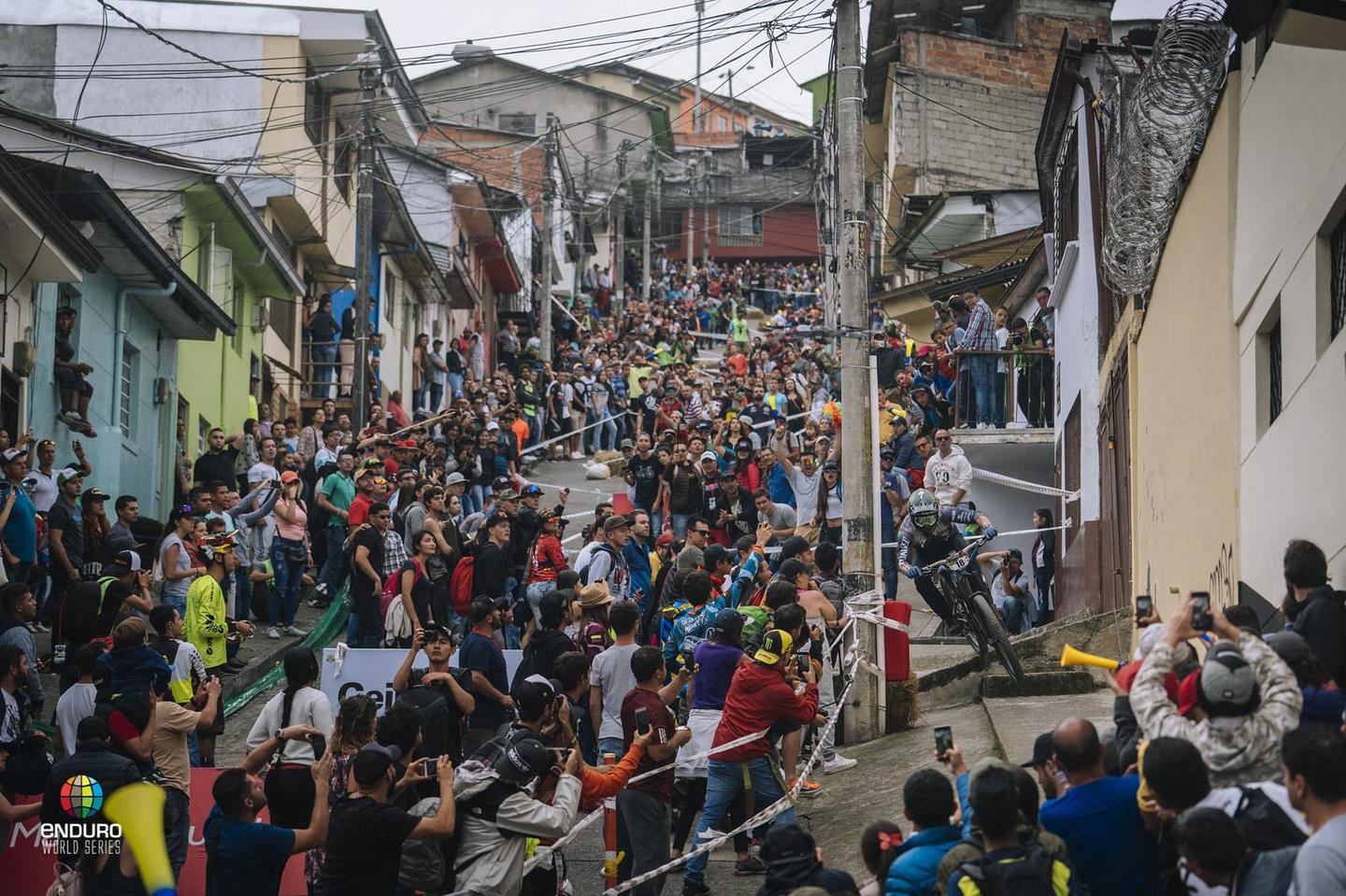 Jared Graves on his prologue run - urban style

Round two of the Enduro World Series may have been a completely new venue, but it offered up some familar terrain; mud, rain and Sam Hill and Cecile Ravanel on the top steps of the podium.
Colombia will go down in the history books as the most unique EWS race to date, with an opening stage that raced through the downtown streets of Manizales, followed by six stages in a single day amongst the dense rainforest high above the town.
The tropical climate of Manizales lived up to its reputation with regular downpours throughout practice and racing, a stark contrast to round one's thick dust. And whilst the conditions couldn't have been more different, the outcome was the same; crashes, mechanicals and wild racing.
In the men's race Hill (Chain Reaction Cycles Mavic) was unstoppable - taking four of the seven stages and finishing the race with a 47 second lead. Local hero Marcelo Gutierrez scored an impressive second place at his ever EWS, whilst Frenchman Damien Oton (Unior Devinci Factory Racing) won a stage and earned himself in third place in the process. Privateer Youn Deniaud deserves a mention for his impressive fourth place finish.
In the women's race, Ravanel (Commencal Vallnord Enduro Racing Team) uncharacteristically dropped a couple of stages to Ines Thoma (Canyon Factory Enduro Racing) and Anneke Beerten (Alchemy Bicycles Factory Racing), but still finished the race with a commanding lead of over one minute. Isabeau Courdurier (Intense-Mavic Collective) placed second with Trek Factory Racing's Katy Winton in third in an exact replica of last weekend's podium.
Elliot Heap (Chain Reaction Cycles Mavic) replicated team mate Sam Hill's performance to win the U21 men's category, and Ella Conolly won her second race this season in the U21 Women's race. The Master's podium was a repeat of Chile, with Karim Amour (Miranda Racing Team) and Melissa Newell taking the wins.
In the team competition, Canyon Factory Enduro Team were team of the day, but it's Ibis Cycles Enduro Race Team who lead the rankings heading into round three in France next month.
Chris Ball, Managing Director of the Enduro World Series, said; "When we announced we were heading to Colombia there were a few eyebrows raised, but I hope people now see what an incredible part of the world this is. The riding is insane and the people are some of the most welcoming, friendly and passionate cycling fans we've encountered anywhere."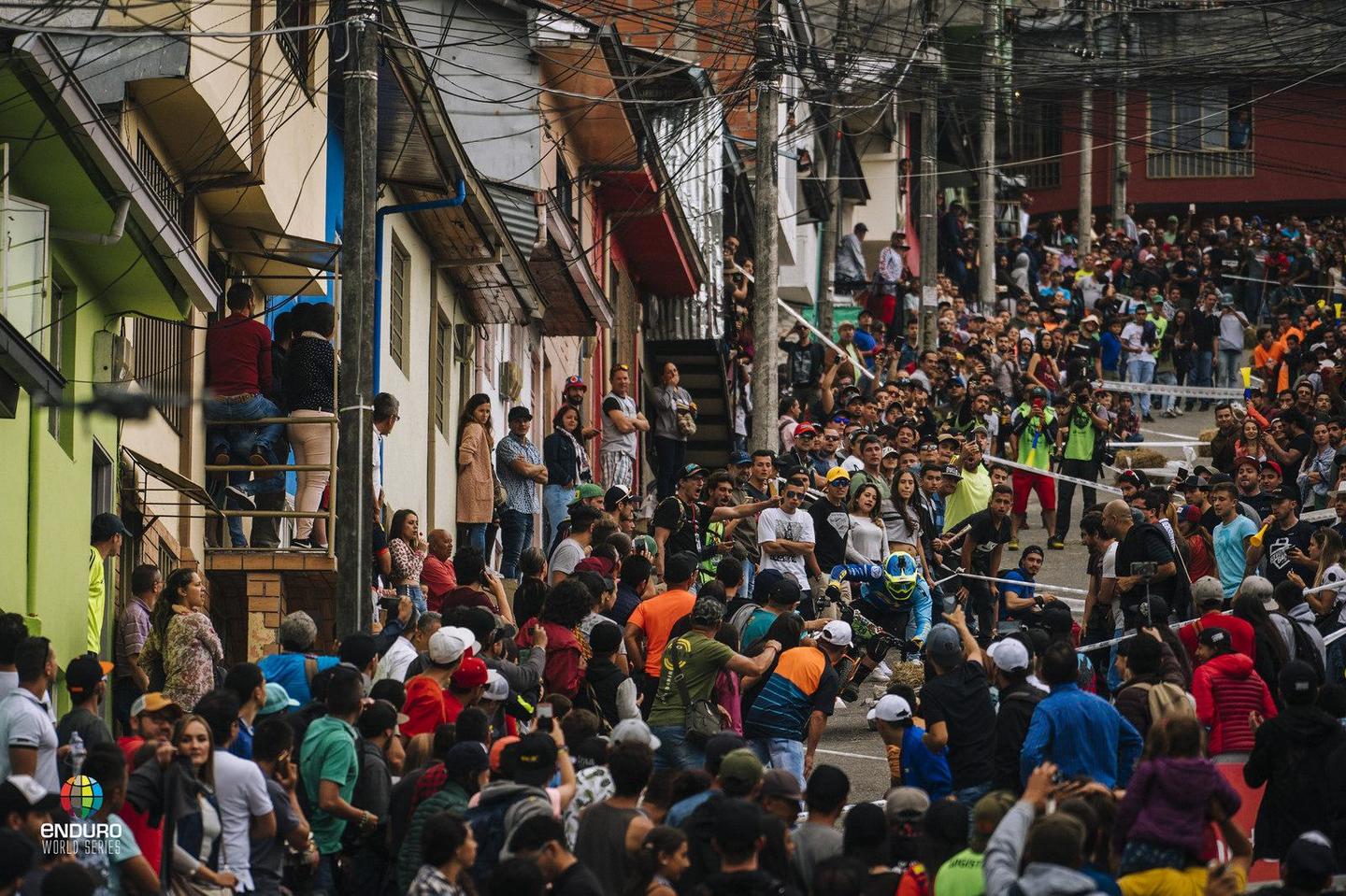 The Gauntlet running down main street with Crazy crowds making this a true specatacle.
Anneke Beerten trying to find a dry line. Race day tractions was NOTHING like the prologue. It took some serious core strength and balance to keep up on two wheels.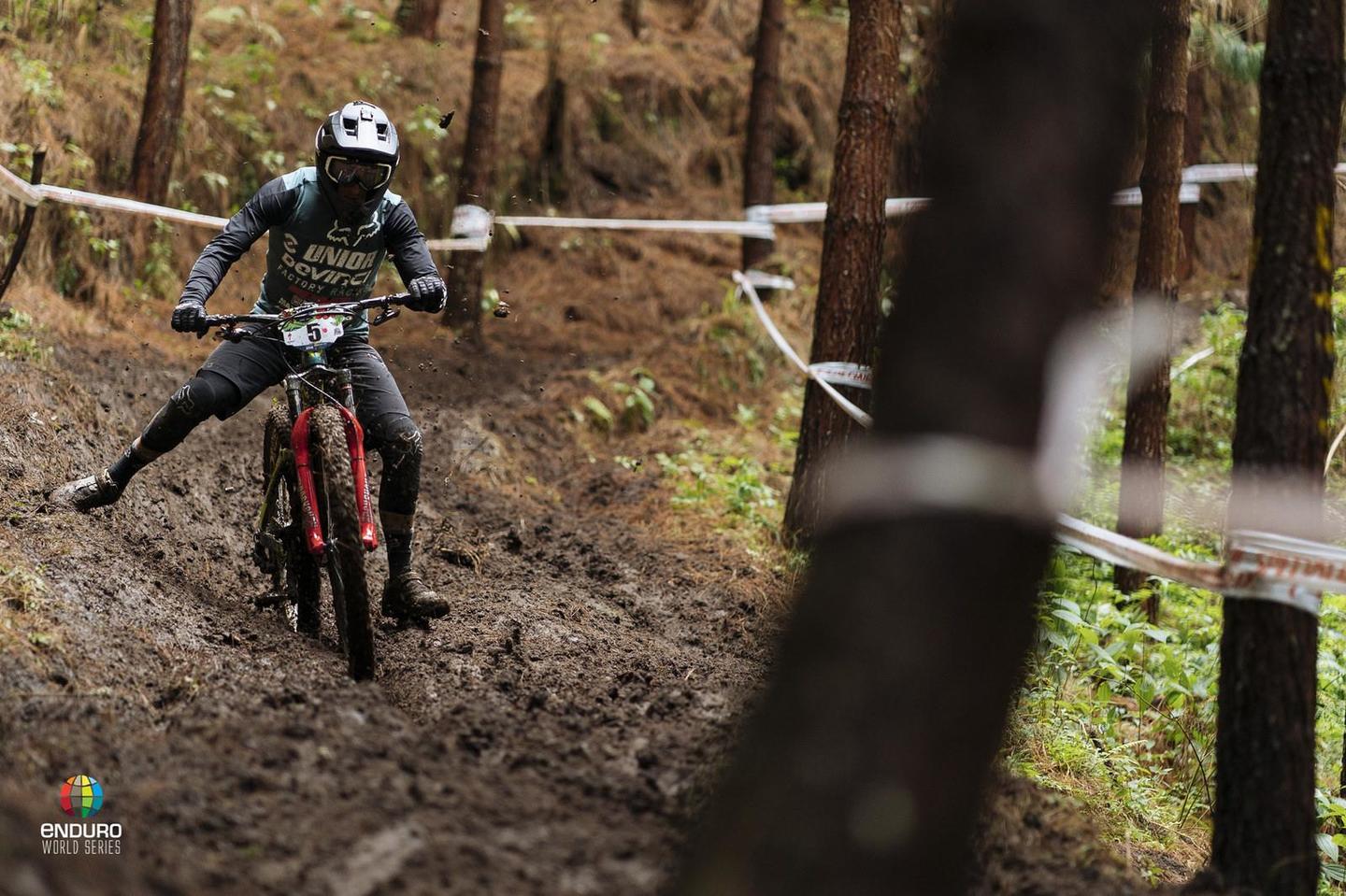 Damion Oton struggles to keep balance and momentum though the Columbian peanut butter.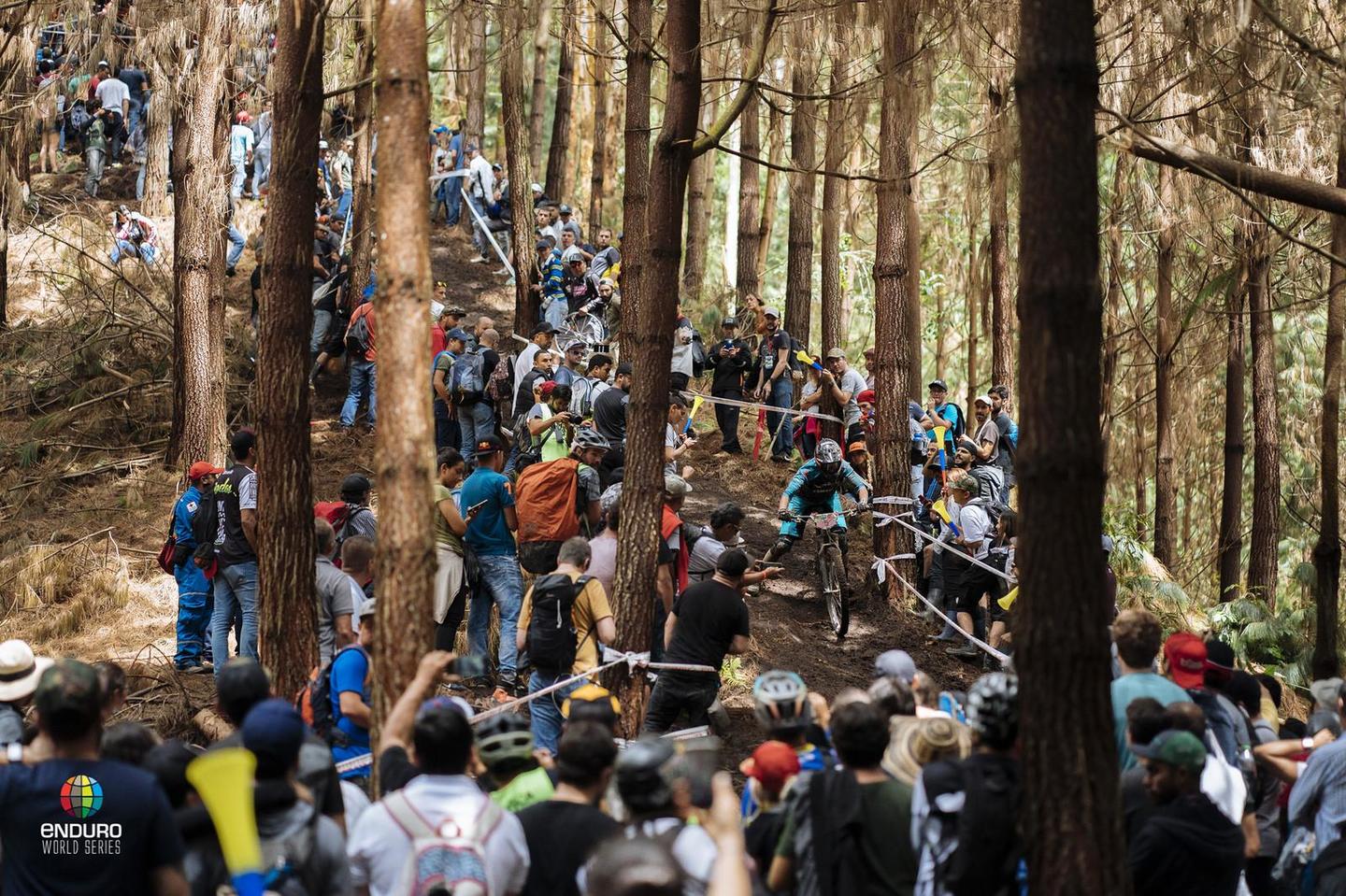 Caro Gehrig negotiating the slippery downhill slope. The course looked alot like a DH course in sections.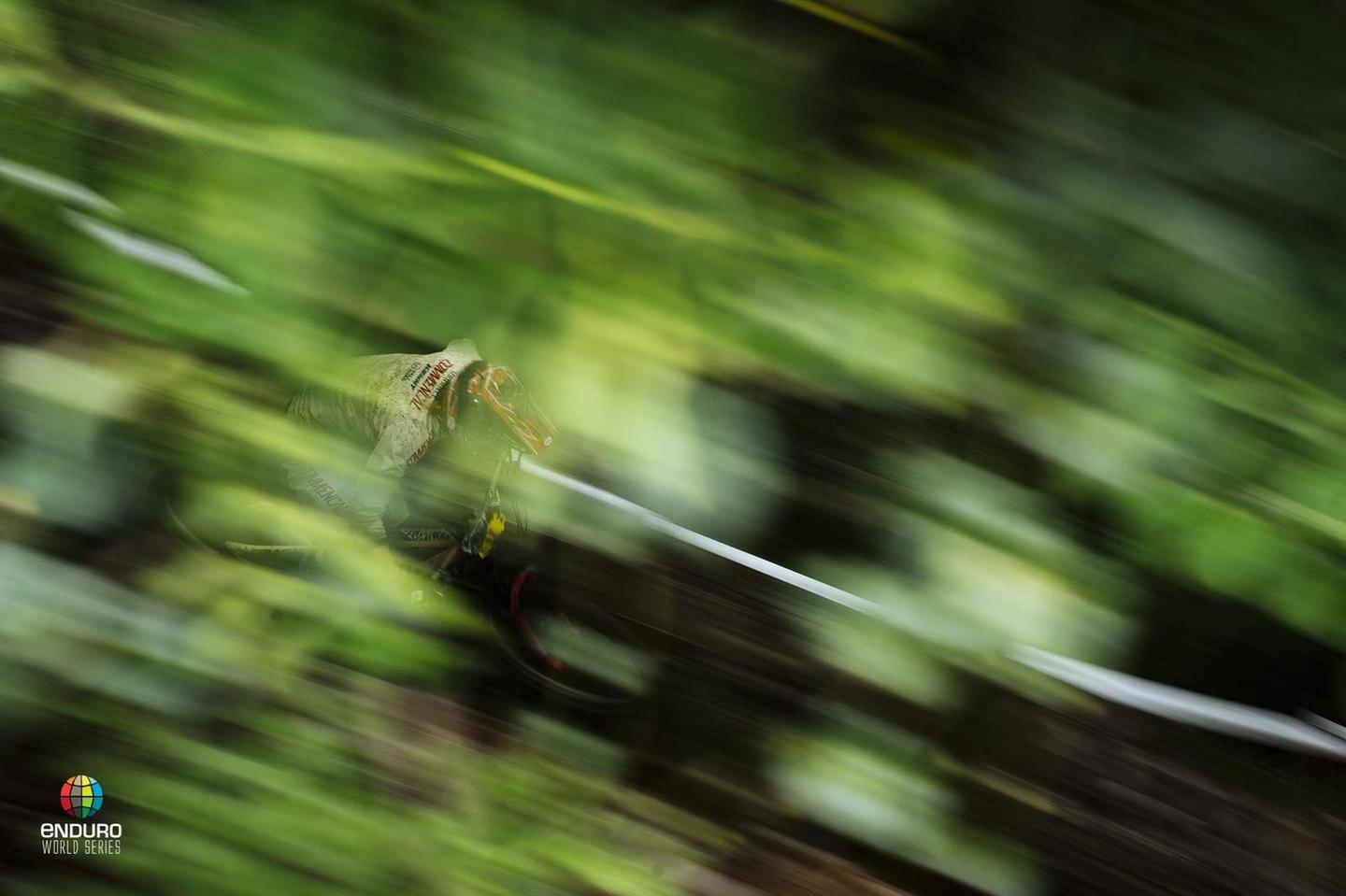 Cecile Ravanel is a blur on her Commencal. Two race - Two wins and definitely the one to beat.
Even the best crash. Sam reliving stage 3 crash..still winning overall by 47 seconds.
Katy Winton having some fun on her way to 3rd place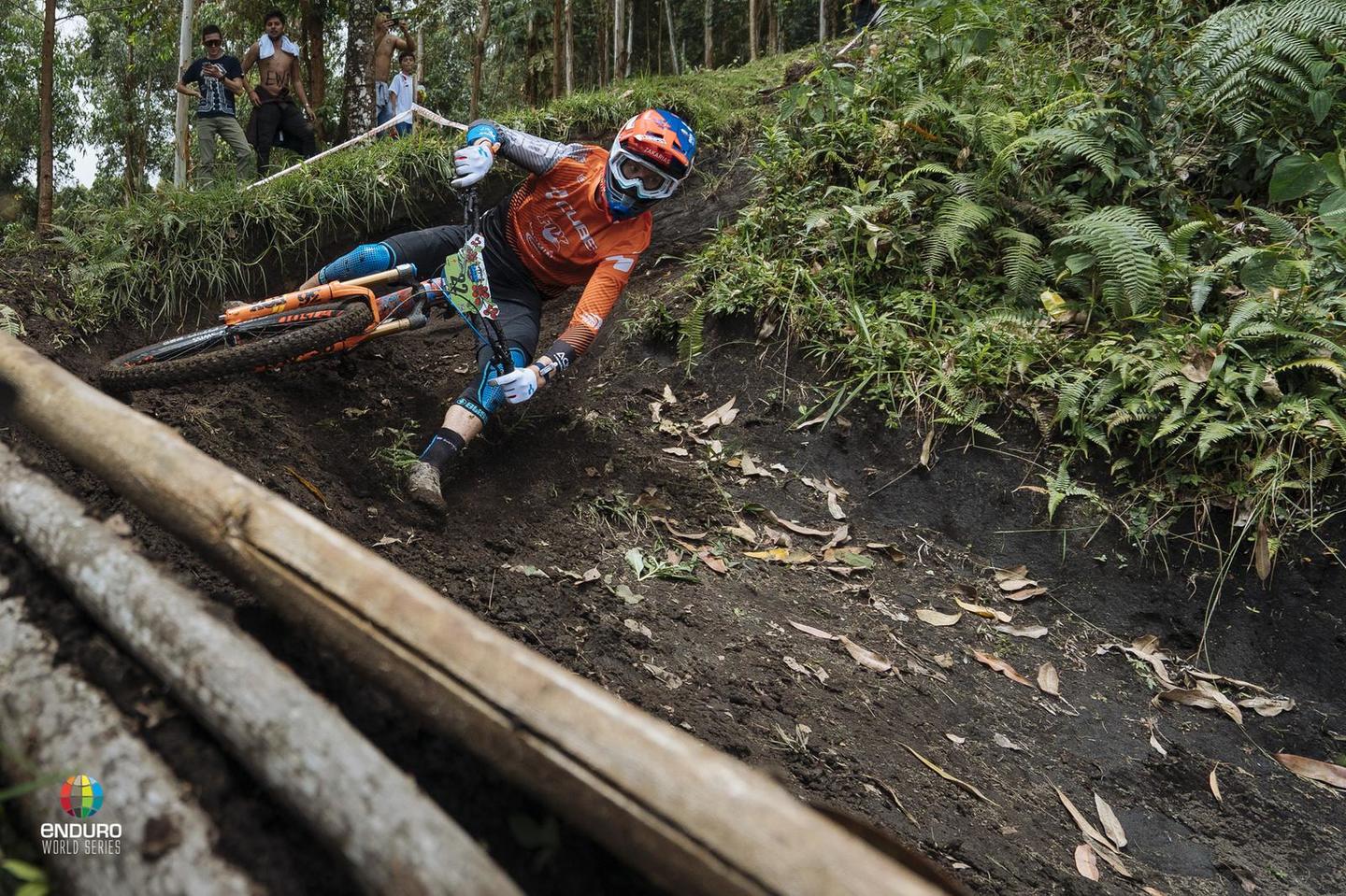 Greg Callahan going moto style hot into a turn on his way to the podium.