Redbull "Last Stand" Crit is On. Do you have what it takes?
June 22nd, 2018 12:00am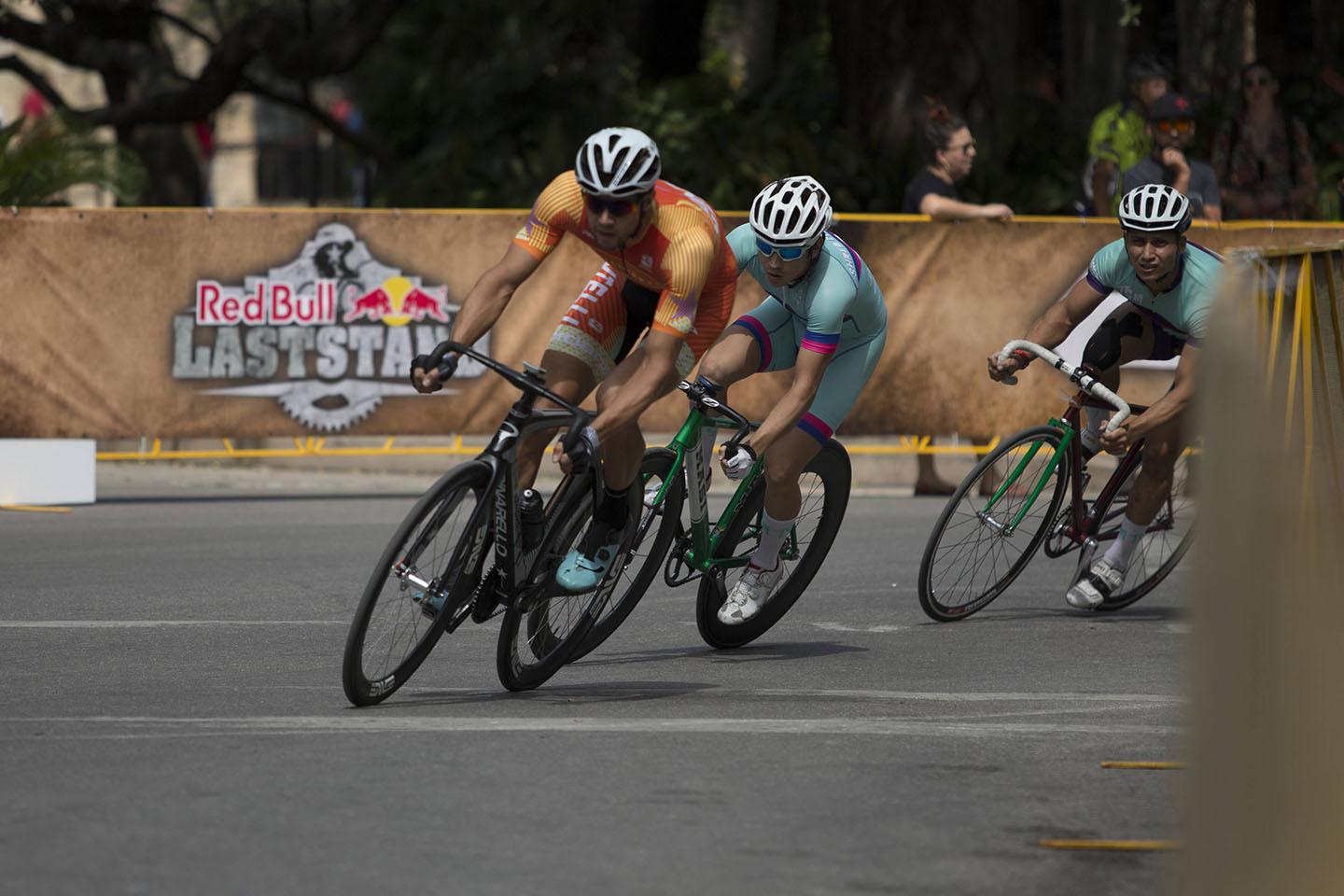 Red Bull has done it again. They have gotten behind a really cool event. The Last Man Standing Criterium Race and best of all, its open to all..This is not a pro only event or is it limited to geared bikes. The Last Man Standing Criterium is a real tough rider crit with classes for all. Team play in this event isnt as important as just being the most mentally tough, physically fit mo-fo on the planet.
If you think you're a bad ass on a road bike and are tougher, faster just plain hungrier than the other riders in your choosen class then read on. If you already know you will crush the competition, the we urge you to go ahead and REGISTER here.
The event is held in San Antonio Texas - home of the Alamo - appropriate as all hell.
Here is the official press release with the details and the charities it helps.
---
RED BULL 'LAST STAND' RETURNING TO ALAMO PLAZA OCTOBER 13
Registration for third annual race around San Antonio's historic landmark now open
San Antonio, Texas (June 1, 2018) – Hundreds of the world's best cyclists will return to San Antonio for a race around the iconic Alamo Plaza for the third year of Red Bull Last Stand on Saturday, October 13. The criterium style race, with both fixed and geared divisions for men and women, brings out the best cyclists in the world for a challenging race filled with blazing speeds and tight turns around one of America's most famous landmarks.
A criterium (or "crit") cycling race is a form of road bike racing consisting of tight laps around a short-closed circuit course. Red Bull Last Stand combines crit racing with the unique eliminator format. This means the rider who crosses the finish line last on each lap gets eliminated until there's only one rider remaining. This leaves zero room for error for the riders and makes for thrilling action for spectators.
The daylong event will be free once again for all spectators and will offer amazing views of athletes riding at speeds of up to 40mph around the nine technical turns surrounding historic Alamo Plaza. Past winners are set to return to San Antonio to try to reclaim their spots on the podium, including Texas' own Colin Strickland. Colin is one of the best crit cyclists in the world, a multi-time Red Hook Crit winner, and champion of the inaugural Men's Fixed Gear race at Red Bull Last Stand in 2016.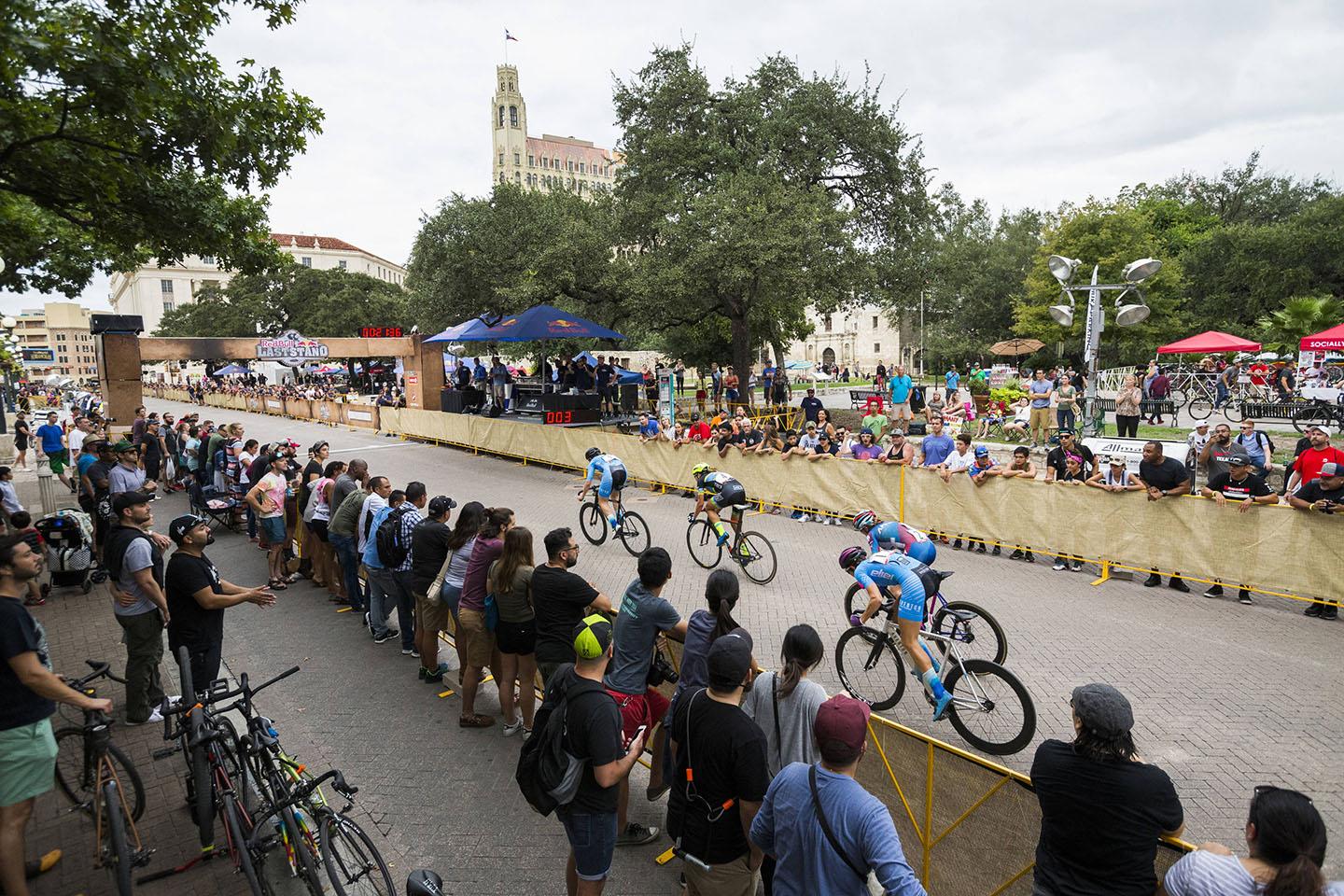 Colin is excited to return to San Antonio for a race that stands out from the rest of the crit circuit. "Red Bull's Last Standat Alamo Plaza is one of the most unique and exciting events of the year. It's amazing to get to charge past the most iconic building in Texas history in full race mode through a challenging, technical course. The race gives fans and racers alike a memorable experience that is packed with adrenaline, excitement, and of course SPEED!"
On the women's side, Mexico's Ingrid Drexler dominated last year, winning both the Fixed and Geared divisions, and looks to defend both titles this year. She's looking forward to returning to San Antonio.
"Red Bull Last Stand is a really unique event. Last years' experience, and especially the crowds, has me excited to return and defend my titles. I had a great time last year, focusing on riding and having fun, and the bonus was taking each race win. If you race for fun without putting pressure on yourself results will come, and that's what bike racing is about!"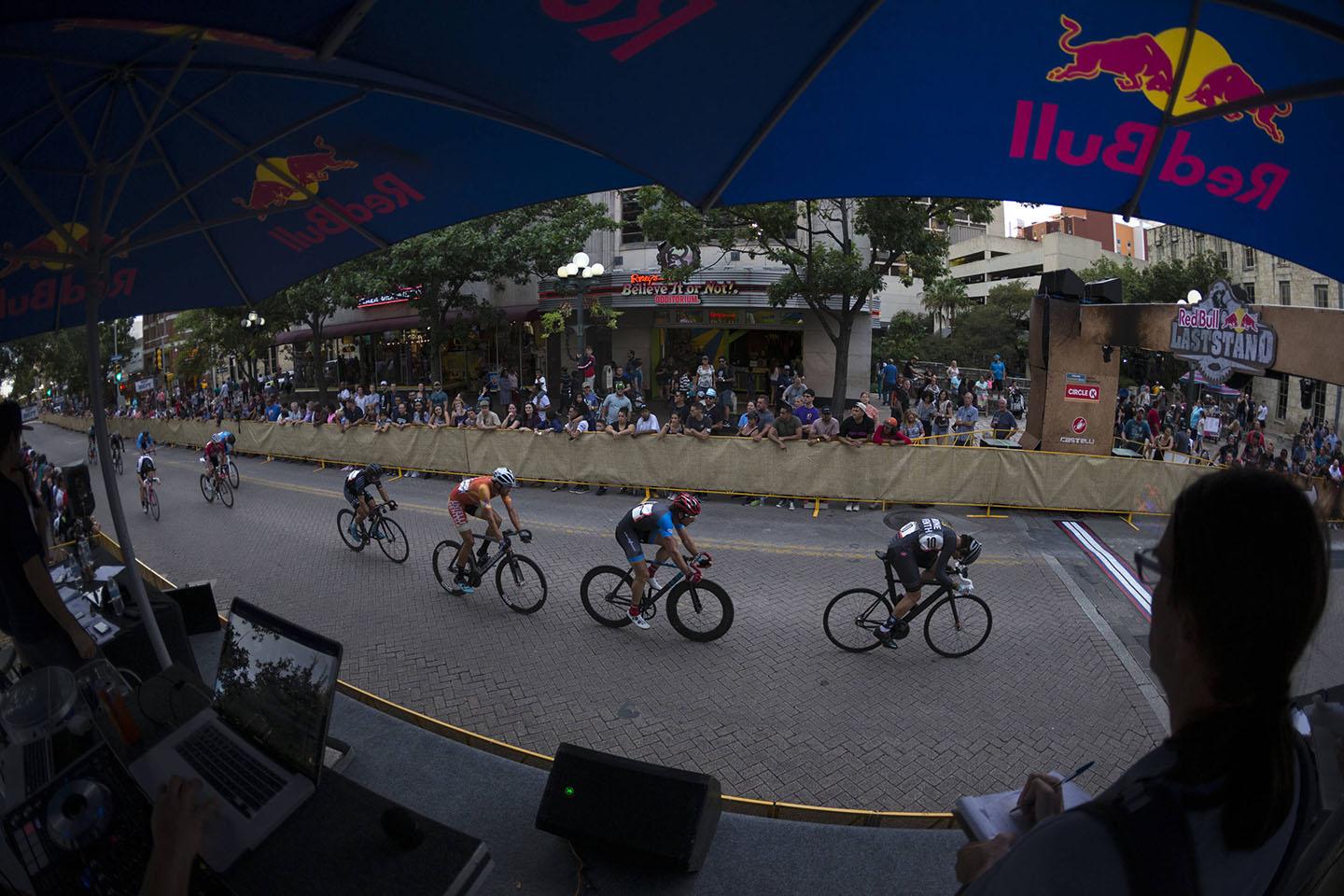 Ingrid, along with the other Top 3 finishers last year across all divisions have automatically qualified for the Finals this year, along with favored front row positioning at the start of the race. Now they can bypass the qualifying races on October 13 and punch their ticket straight to the front of the main event thanks to their stellar performances last year.
Another way to skip the line and ride straight into the finals is winning of the eligible "Battle Rides," which are races taking place regionally, nationally, and internationally that gives their winners a ticket to ride and pass directly into the Red Bull Last Stand finals.
The breakdown of the Battle Rides, with all roads leading to San Antonio, can be found here:
· April 21- Mission Crit
o Winners: Stefan Schaefer (Fixed Men), Esther Walker (Fixed Women)
· April 29- Athens Twilight
o Winners: Frank Travieso (Geared Men), Rachel Langdon (Geared Women)
· April 29- Red Hook Brooklyn
o Winners: Filippo Fortin (Geared Men), Raphaele Lemiuex (Geared Women)
· June 11- Tulsa Tough
· July 22- Red Hook London
· August 12- Benchmark Twilight
· August 26- Hotter'N Hell Criterium
· September 2- Red Hook Barcelona
· And the Overall Winners of the following series:
o Fyxation Open Omnium
o Houston's Memorial Park Series
· Dallas' Fair Park Crits Series
Athletes who will not be able to try their hand at one of the qualifying Battle Rides can register for the event at redbull.com/laststand.
Some of the leading bike and sports technology companies in the cycling community will also be on-site at Red Bull Last Stand to support the athletes including Pinarello and PowerDot, and all registration fees will be donated to the Wings for Life Spinal Cord Research Foundation.