Pro's signing up for New Style DH race!
November 23rd, 2016 6:36am
New DH Format has all the makings of a great event with monster Hucks and FAN/TV friendly
Last week we reported on a new DH Style Race being proposed by Race creator mark Rodgers. We called it a Gladiator style DH race. I guess we weren't the only one who thought it would be an awesome format, because PRO teams are already signing up to compete including Team Hutchinson United Ride featuring Mick Hannah, Fabien Cousinie & Guillaume Cauvin and the Madison Saracen – Matt Simmonds, Sam Dale & Manon Carpenter.
Here is a course rendering to wet your appetite. Look at the stats below. Riders will be approaching 60 miles an hour on the course!
Course Description
Waterville Valley, NH, USA (July 30, 2014) – the inaugural Pinnacle Bike Championship course at Waterville Valley Resort is built on the face of Mt. Tecumseh, a 4,000 foot peak in the White Mountain National Forrest. Racing starts from the top of the White Peak Express. The course brings riders up to speed quickly as they head 10 wide straight into Upper Bobby's, named after regular Waterville Valley Resort skier and presidential candidate Bobby Kennedy. This a 1/3 mile sector through natural undulating terrain and granite rock slabs.
As the course completes Sector 1 it dives across to the top of the World Cup Triple Lift where 11 FIS Alpine races have been held. Sector 2 is where riders will see their first spectacular features with a 50' ramp to ramp gap jump and 60' ramp to natural dirt roller gap jump, linked together through high-speed corners.
If the riders thought those were testing their nerves, they better rein in their fears and be ready to conquer Utter Abandon. This is a black diamond ski run providing the steepest and rockiest terrain on the mountain. Riders will come into this sector with a lot of momentum as the crest the knoll and sweep into a breath-taking traverse. This starts a section of wide off-comber lines connected with multiple 180 degree corners and plenty of passing opportunities. At the end of Sector 3, as the athletes exit Utter Abandon the course reaches its most narrow section at only 20' wide between two tree groupings.
Riders will launch through to The Chute into Sector 4 and careen off a 40' natural drop driven by a wood ledge. Now the fun starts. If the drop wasn't enough, the course speeds up into Exhibition requiring the riders to stay off the brakes as they can hit upwards of 60MPH side-by-side through the Speed Trap! Here they go from their highest speeds to their lowest speeds under heavy breaking to see who can leave it on the longest, all within view of the finish.
Into the Final Sector the athletes appear to the electric crowd below. With 1/3 mile of the course viewable from the finish line, spectators will be on their toes to witness the action. Here the course gets back up to speed fast with steep drop-ins and rough corners leading up the grand daddy, a 70' ramp to ramp gap jump for all the glory. With only a couple last corners into the finish line, riders better be in position for one last pass to get the win!
All gap jumps utilize wood ramp individual take-offs with space in between. Riders have to choose a line and if they chicken out or have a mechanical they can bail at the last minute and go in between, while sacrificing time.
Course Length: 1.25 miles
Vertical Drop: 1,560 feet
Average width: 25 feet
Estimated Time: Under 3 minutes
PRO Teams and Riders Get on Board for the Pinnacle Bike Championship
Waterville Valley, NH, USA (August 6, 2014) – The first teams and athletes for the inaugural event of the Pinnacle Bike Championship have been released with some exciting and maybe even surprising elements coming into play. Right out of the gate there are recent DH world championship medalists coming back from injury and world cup winners, but not whom you would expect.

Hutchinson UR – Mick Hannah, Fabien Cousinie & Guillaume Cauvin

Madison Saracen – Matt Simmonds, Sam Dale & Manon Carpenter

Hear what the riders and team managers respectively had to say: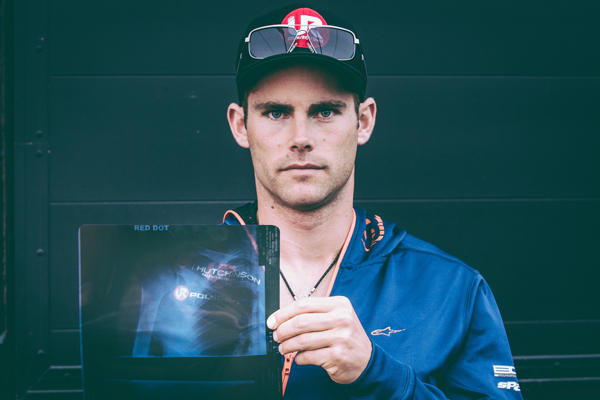 Photo by Dave Trumpore

Mick Hannah – Hutchinson UR – Australia "'I'm really excited to see my sport growing. Downhill racing in the US has been very strong in the past and it's great to see an event like this happening over here!"


Fabien Cousinie – Hutchinson UR – France – Rider / Team Owner "I like to try and race everything on my mountain bike and this is definitively something I was waiting for"


Sam Dale – Madison Saracen – Great Britain "really excited about riding the gnarly Pinnacle track with big jumps and other riders all around me. I've also heard great things about the Boston area, so looking forward to a great party afterwards!"


Matt Simmons – Madison Saracen – Great Britain "looking forward to this new Pinnacle event and format for racing. Thinking about the track and line choices and having to contend with other riders in your face is bound to make things interesting for sure. Heard great things about the track so just getting out there and having fun on it will be awesome."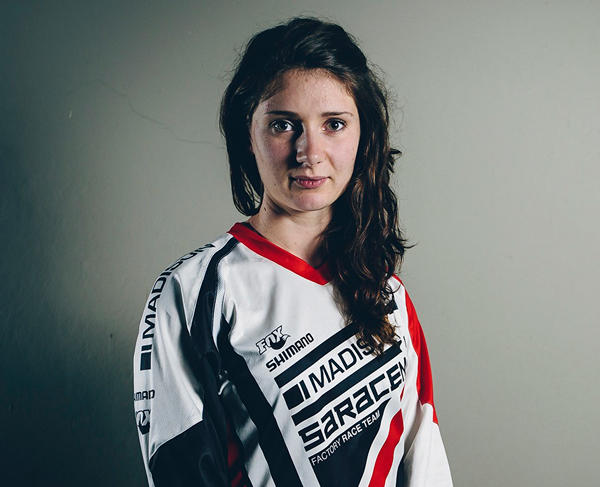 Manon Carpenter – Madison Saracen – Great Britain "think I might be getting thrown in at the deep end here but hey, I love a challenge! Sixty of the World's fastest guys to try and beat and a full on track is my kind of fun. Guess I'll have to give it a go and see how I get on. I hear the Waterville Valley Resort is a fantastic place, so looking forward to our end of season trip to New Hampshire."

Will Longden – Madison Saracen Team Manager "the team are really looking forward to checking out this new format of racing. Pinnacle is sure to be a fun event and a fantastic showcase for the spectators and fans. Head-to-head racing is always exciting and seeing the World's fastest DH racers bar to bar, MX style, is going to be an eye opener to say the least. It's always great when a new venue invests in bringing mountain biking to the area, so I'm really pleased the team has been invited and we can support Waterville Valley Resort in this new venture and share it with the rest of the world."

Stay tuned as more athletes and teams are announced.

Tickets for the Pinnacle Bike Championship are on sale and can be purchased in advance at www.PinnacleChampionship.com.

For more information and to stay up-to-date on the latest news, visit our website and follow us on social media:
www.Facebook.com/PinnacleChampionship
www.Twitter.com/PinnacleChamps
www.Instagram.com/PinnacleChamps
Save
Save