Pivot's New Firebird 29er Gets Re-invented
June 20th, 2018 12:00am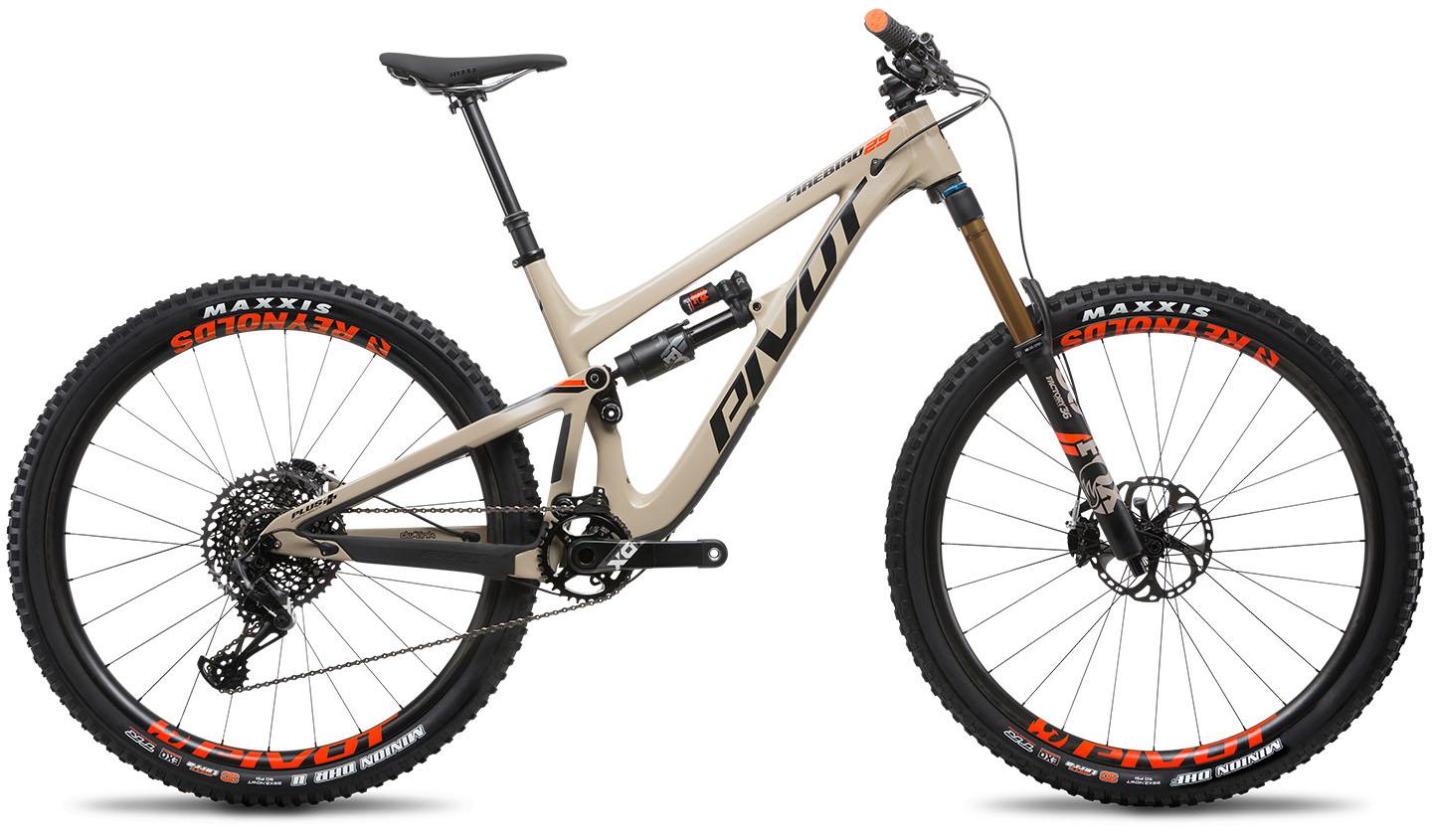 Its not secret that Pivot is one of the hottest brands in the bike industry. Every year they seem to come out with a newer and better weapons. This year, Pivot redesigned the Firebird in a 29er version which in case you havent heard is one of the hottest segments in the enduro world / all mountain world.
What intrigues us about this bike is how under the radar this bike has been since its initial inception so many years ago. Hidden between their downhill rig and above the award winning Mach 5.7/Mach 6 the Firebird was an in-between bike until now. Maybe Chris Cocalis saw the future of long travel rigs and was just waiting for the market to come to them and it did. Now, Pivot was ready with a refined and already impressive bike to not just fill the gap, but take control of it.
The company swears this is the ultimate bike, but we have heard that from virtually every bike company in the last decade. We have not ridden this bike and we will not comment on it officially until we do. But we can tell you, we have owned 4 Pivots ourselves and are quite familiar with the DW link action, and Cocallis' magic with geometry and suspension specing and expect this bike to be pretty spectacular.
You will be seeing lots of video of Eddie Masters throwing the bike around in New Zealand but those guys can make any two wheeled bike look sic. The true test will be if and when this bike can make pack fodder hacks like us faster and more importantly, put a bigger smile on our face.
Pivot has complete 8 builds available at prices from just over $5,000 - to prices above the $9,000 threshold. We won't go into any more detail as the press release below does just that. Keep on eye out for a quick test as we have requested to get our hands on one, even if it just for the weekend.
---
INTRODUCING THE PIVOT FIREBIRD 29
EWS RACE READY, BIKE PARK CAPABLE… FEARS NO CLIMB

PHOENIX, AZ –Lightweight and efficient yet DH tough, the Firebird 29 rewrites the long-travel 29er playbook.
Today Pivot introduces the new Firebird 29 – a long travel 29er ideally suited to enduro racers, park riders or anyone looking for a bike that lets them tackle the toughest descents possible with no weight penalty or excess bobbing on climbs. The Firebird 29 features 162 millimeters of plush-yet-efficient dw-link™ rear suspension and a thoroughly progressive geometry.
Taking inspiration from Pivot's race-winning Phoenix DH geometry, the new Firebird 29 pairs some of the longest reach measurements in the sport with short, 16.96" (431mm) chainstays and a decidedly low center of gravity. Those design elements give the new Pivot model both an unerring high-speed stability and a nimble, snappy ride quality in tighter conditions.
"The Firebird 29 is an absolutely amazing bike," says Pivot Cycles President and CEO, Chris Cocalis. "In a technical enduro setting or in the bike park, it really has no equal. It has that trophy truck, crush-anything kind of capability, but it's way more maneuverable than other long-travel 29ers. It has this poppy, lively feel that this category of bike hasn't offered up until this point".
The Firebird 29's complete carbon frame weighs a mere 7 pounds (3.2kg) yet meets the same demanding strength and stiffness standards as Pivot's World Cup DH race bike, the Phoenix. Standout features include adjustable geometry, a stout double-wishbone rear triangle, class-leading mud clearance, the ability to run both 29 and 27.5 wheel and tire combos, strength and stiffness-enhancing Super Boost Plus rear spacing, plus ultra-wide and durable suspension linkages and bearing assemblies. Firebird 29 models are equipped with 44mm offset 170mm-travel Fox 36 forks and Fox Float Float X2 (metric) or DPX2 rear shocks (depending on build kit).
"The Firebird 29," says Cocalis, "is the perfect bike for an enduro racer or hardcore rider who really wants a long-travel 29er that won't penalize them in any way for having way more bike than they need." The new Firebird 29 will be available in two color options—sandstorm with orange highlights or steel blue with yellow highlights.
Pricing, Specifications, and Availability: The Firebird 29 is available as a complete bike in eight different configurations, ranging from $5,099 to $9,199 USD. The Firebird 29 is available now, in all sizes, at key Pivot Dealers worldwide. For more information, visit www.pivotcycles.com/bike/firebird-29
Pivot offers the Firebird in Two Color Options - Tan and Steel Blue.