New Swedish Camo bags for YOUR Adventure
July 5th, 2017 3:53pm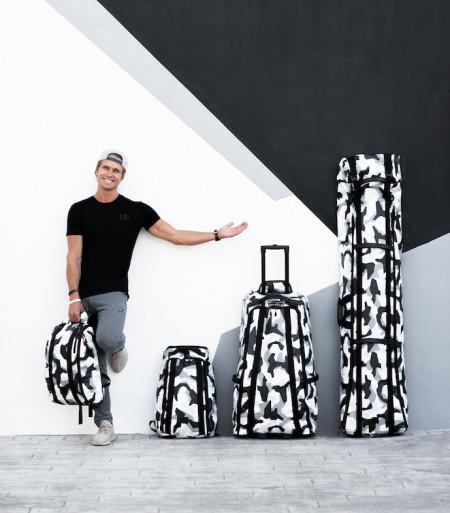 NEW designer CAMO Adventure Luggage by Douchebag - For the Traveling Shredder
Recently we wrote a quick blurb about Douchebags, the travel bag company that made some pretty killer bike shipping bags for Team SKY that allows you to take your uber expensive bike with you on a plane and have it arrive unscathed.
Well, they just announced another bag design by professional snow boarder Jon Olsson. While I am no sucker for paying extra dough for some "designer" name, I will pay for great designs and functionality. And, from the looks of these bags they nailed that.
I love the Swedish army Camo look and apparently the designer does too as he has also wrapped his lamborghini in the same stuff. Its striking for sure and definitely makes one to stand out from the crowd. I keep seeing James Bond, but that is not a bad thing.
Here is the "Official" Press word - but the pictures tell me all I need to know. Now I just have to get one to actually test it out..
If you are in the market - they are worth the look.
---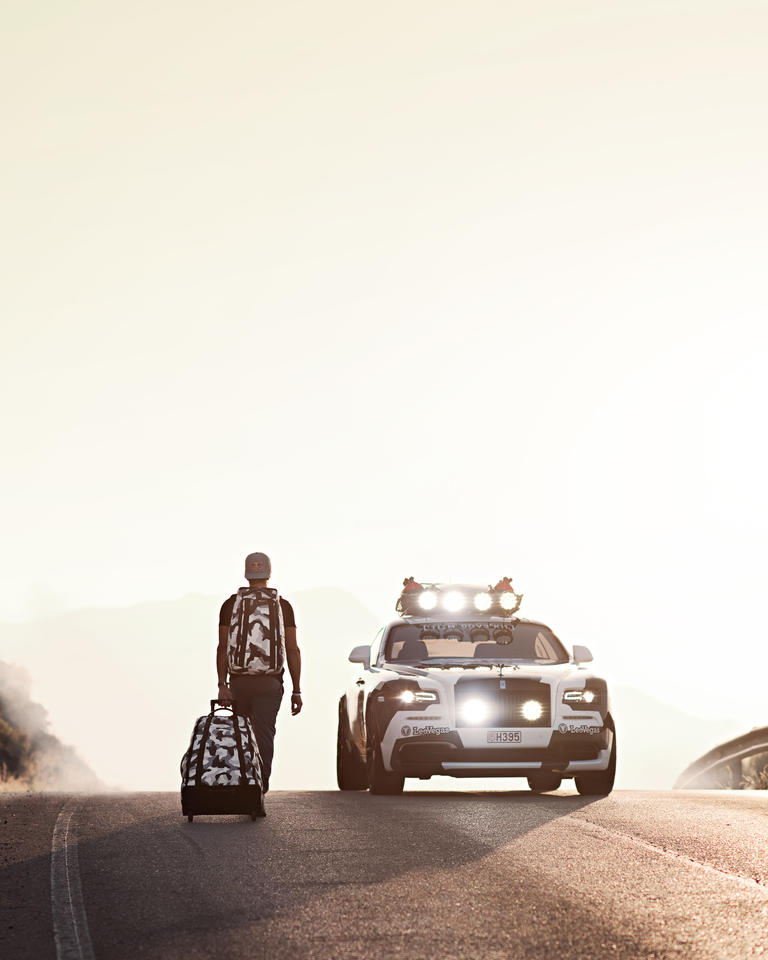 The new collection embodies the Douchebags adventure ethos. With a nod to Swedish M90 military patterns, the Jon Olsson Camo collection is at home in the mountains, the city, and exploring the globe in search of the next thrill.
Olsson is a professional freeskier, winner of nine Winter X Games medals, and founder of the Jon Olsson Invitational big air competition. Olsson's first camo project was his Lamborghini, fully equipped with a rooftop ski box. Since that time, camo has become a signature for Olsson.
"I tried a few other designs for my cars, but I always liked camo the best," said Olsson. "I spent weeks working on the shapes and color blocks for the new camo line because I wanted it to stand out from all the other camo patterns and really capture what Douchebags is all about. It is the craziest bag line I have ever seen and I love how you can see it from a mile away. It looks nothing like any other bag!"
The following four bags are available in the limited Jon Olsson camo pattern:
The Douchebag – The bag that started it all, The Douchebag is a length-adjustable, highly protective yet lightweight ski and snowboard bag with wheels for transport. The Douchebag easily rolls up for storage.
Base 15L – A stylish and unique side-load design backpack, perfect for everyday use.
Hugger 30L – A sizable yet carry-on approved backpack with side ribs for protection, a separate laptop compartment, and an easy access top compartment with internal mesh security pocket. The Hugger 30 is an all-around perfect travel and gear hauler backpack for globe-trotting adventurers.
Big Bastard 90L – A massive rolling bag made for getting your gear to the slopes or launch point for outings, the Big Bastard is designed for those who don't want to leave any gear at home, all while representing the sleek Nordic design that Douchebags fans have come to love.
The limited Jon Olsson Camo collection is available at Douchebags.com and in select retailers.
All Douchebags products come with a modular hook-up system allowing travelers to easily connect a backpack to the company's rolling bags: The Douchebag, The Big Bastard 60L and 90L, and The Aviator.