NEW - Pivot 429er Trail Bike
May 24th, 2018 12:00am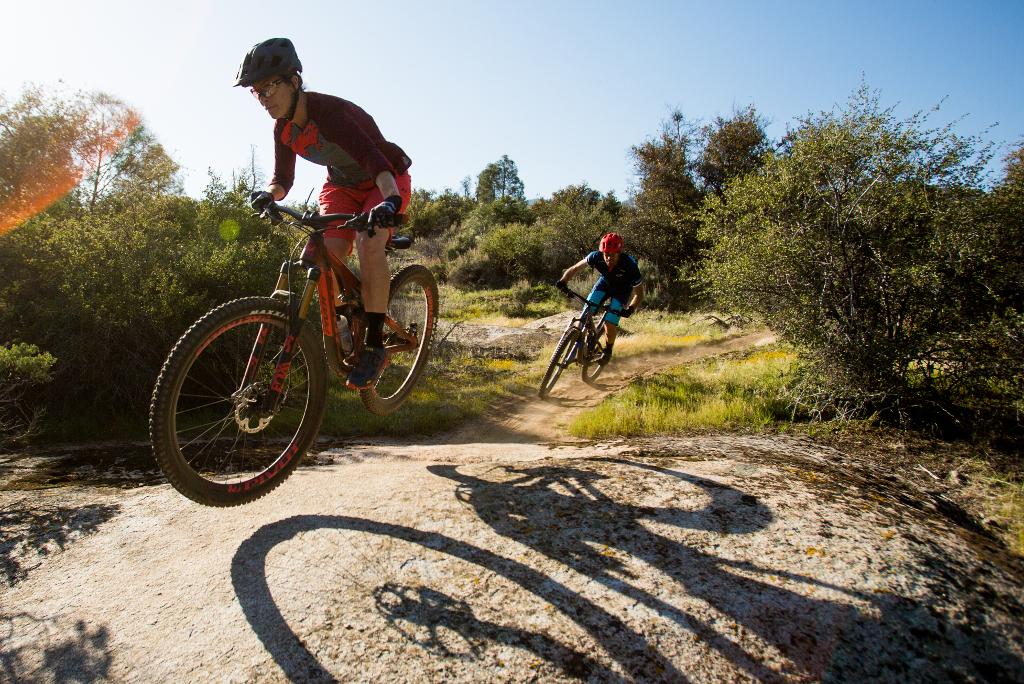 As a long time Pivot rider since the beginning we have loved the brand, the DW link suspension and all the bits and pieces that Chris Cocalis hangs on his bikes, but our pocket book can't keep up with all new variations that the Tempe Arizona builder keeps coming up with so we'll just have to share the new goodness the company produces via our our web site.

We have not ridden this bike and find the press release full of all the acronym technology and buzz words, but don't let that you stop reading between the lines.. Pivot makes great bikes and we are pretty sure this one won't disappoint but until we get to ride one for ourselves we will let you get acquainted with the PR and sexy studio bike pictures.
INTRODUCING THE TRAIL 429
PIVOT'S TRAIL BIKE GAINS CAPABILTY, RETAINS FAMED VERSATILITY
PHOENIX, AZ –Pivot's new Trail 429 retains the versatility of its predecessor—the popular Mach 429 Trail—and introduces an even higher level of stability and control over technical terrain with innovative frame design and progressive geometry.
When it debuted, Pivot Cycles' original Mach 429 Trail quickly earned praise from media and riders around the world. No small feat. Today, Pivot introduces the next generation of trail bike—the Trail 429. Like its predecessor, this is a bike that offers world-class power transfer, acceleration and nimble handling. The Trail 429, however, was reshaped to make Pivot's trail model even more stable and confident at high speeds and in rough terrain. The Trail 429 remains a jack of all trades that excels on a wide range of trails, but Pivot upped the ante on the bike's descending abilities without sacrificing the agile ride and lively quality that made the original Mach 429 Trail so popular.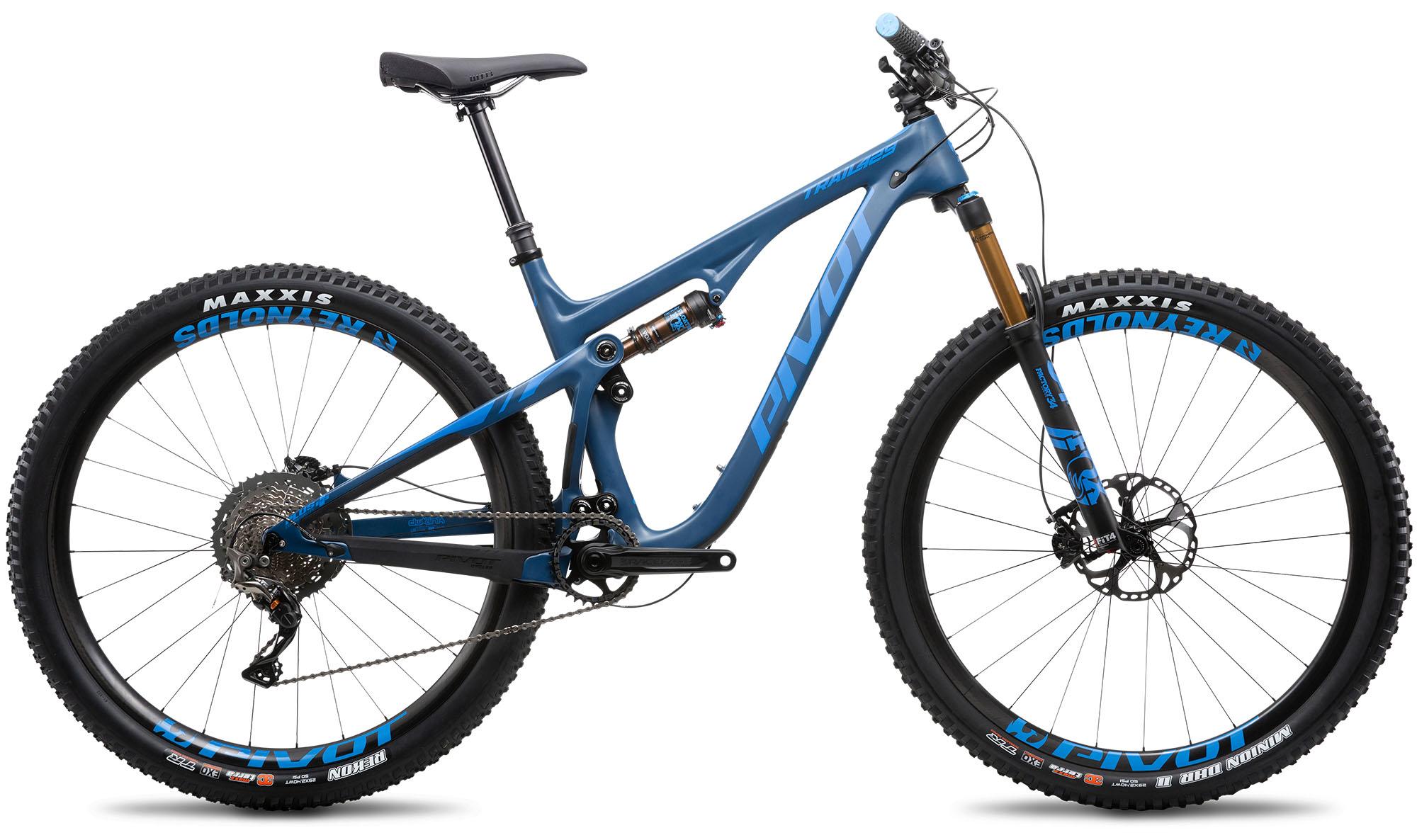 The Trail 429's geometry has evolved: Chainstays are shorter, reach is longer, head angle is slacker and the seat angle is steeper.
"We shortened up the bike's rear end while increasing its reach," explains Pivot Cycles President and CEO, Chris Cocalis. "The overall wheelbase grew in length, which adds stability, but it's not so long that it takes away the bike's versatility. The shorter chainstays actually add to the Trail 429's ability to quickly accelerate and keep the bike nimble in tight conditions."
The frame also benefits from many of the same stiffness and strength-enhancing features found on Pivot's longer-travel models, including a double-wishbone rear triangle, Super Boost Plus rear spacing, and ultra-wide suspension linkages and burly bearing assemblies. The bike boasts 120 millimeters of dw-link™ rear suspension, paired with a 130-millimeter travel Fox 34 fork. The Trail 429 is available in both 29 and 27.5+ options.
"Versatility is what made the original Mach 429 Trail our most popular bike," says Cocalis. "Our goal here was to retain that awesome range while improving the bike's descending abilities. People are pushing trail bikes harder and harder. The Trail 429 hits that sweet spot."

The new Trail 429 will be available in two color options—steel blue with sky blue accents and crimson with bright red accents.
Pricing, Specifications, and Availability: The Trail 429 is available as a complete bike in six different configurations, ranging from $4,699 to $8,699 USD. The Trail 429 is available now, in all sizes, at key Pivot Dealers worldwide