Mavic Carbon Road Pedals Tested and Reviewed
January 23rd, 2017 12:42pm
Mavic Zxellium SLR Road Pedals - Review and Test


Its no secret that the three touch points on a bike probably affect your enthusiasm to ride more than any other part of the bike. Lets face it, if you are not comfortable on a bike, you either will quite riding or perform below par - then quit. And, because this review is about a product that is below your feet, it doesn't get the kudos it deserves..until you try to clip in or out at a critical moment...

This review is about the Mavic Zxellium SLR road pedal. Not always a glamorous topic to review because it is usually dominated by a couple of manufacturers with not necessarily better products. But if you have ever been stuck trying to clip-in or clip-out of your bike then you know why good pedals are worth the investment.

In reviewing and testing Mavic's top of the line pedal we found the following key factors in what makes these pedals worthy.

Material - Mavic built these pedals to win. Made from carbon fiber and offering two spindle options (depending on your weight) the pedal platform is a good size. Optically, the pedals look long but because of the use of carbon, Mavic has been able to reduce the width of the pedal without sacrificing strength. Speaking of strength, these pedals are as stiff and solid as anything on the market today- no more needs to be said there.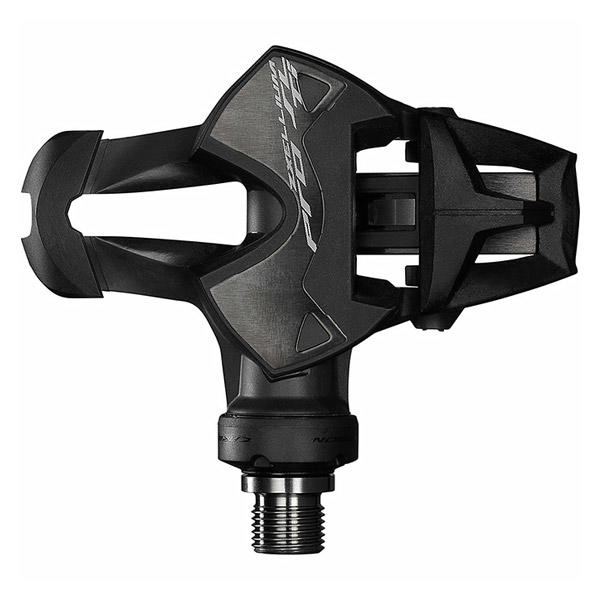 The MAVIC Zxellium SLR Road Pedal are things of beauty under your feet. Minimalist design and Maximum Performance.


Another carbon benefit of the Zxellium SLR road pedals that they tip the scale at just 196gr per pair - It's hard to argue with the weight savings bonus, but its not the only reason you will like them.

Clipping in you will immediately notice a different feel of engagement. It is light, translated into EASY. Using a their Iclic engagement system means the pedal remains in an open or receiving position until you clip-in as it utilizes a carbon leaf spring. The Iclic offers plenty of float and the ability to adjust the Q-Factor of your foot position by simply switching which cleat you put on which foot. It's not micro adjustable Q-factor, but it does serve to get you closer to your ideal position.

Overall, the pedals are outstanding in every way. Stiff, light and with easy engagement and disengagement. It is more intuitive than most every other pedal out there and noticeable from the first ride.
While we tested the Zxellium SLR pedals, the line up includes SL and Ultimate models. We have seen prices range from around $100 on-line for the SL to $600 for the Ultimate. The SLR's Tested here have an MSRP of $299-$399 depending on if you go with Ti spindles

Don't be fooled by peleton racers using different pedals. They are usually required by contract to ride ALL of a sponsors components. I'm pretty sure if they had to buy their own, Mavic Zxellium SLR road pedals would be what they buy.