Major release video on Kenda's new "Pinner" Dry trail gravity tire
May 11th, 2020 12:00am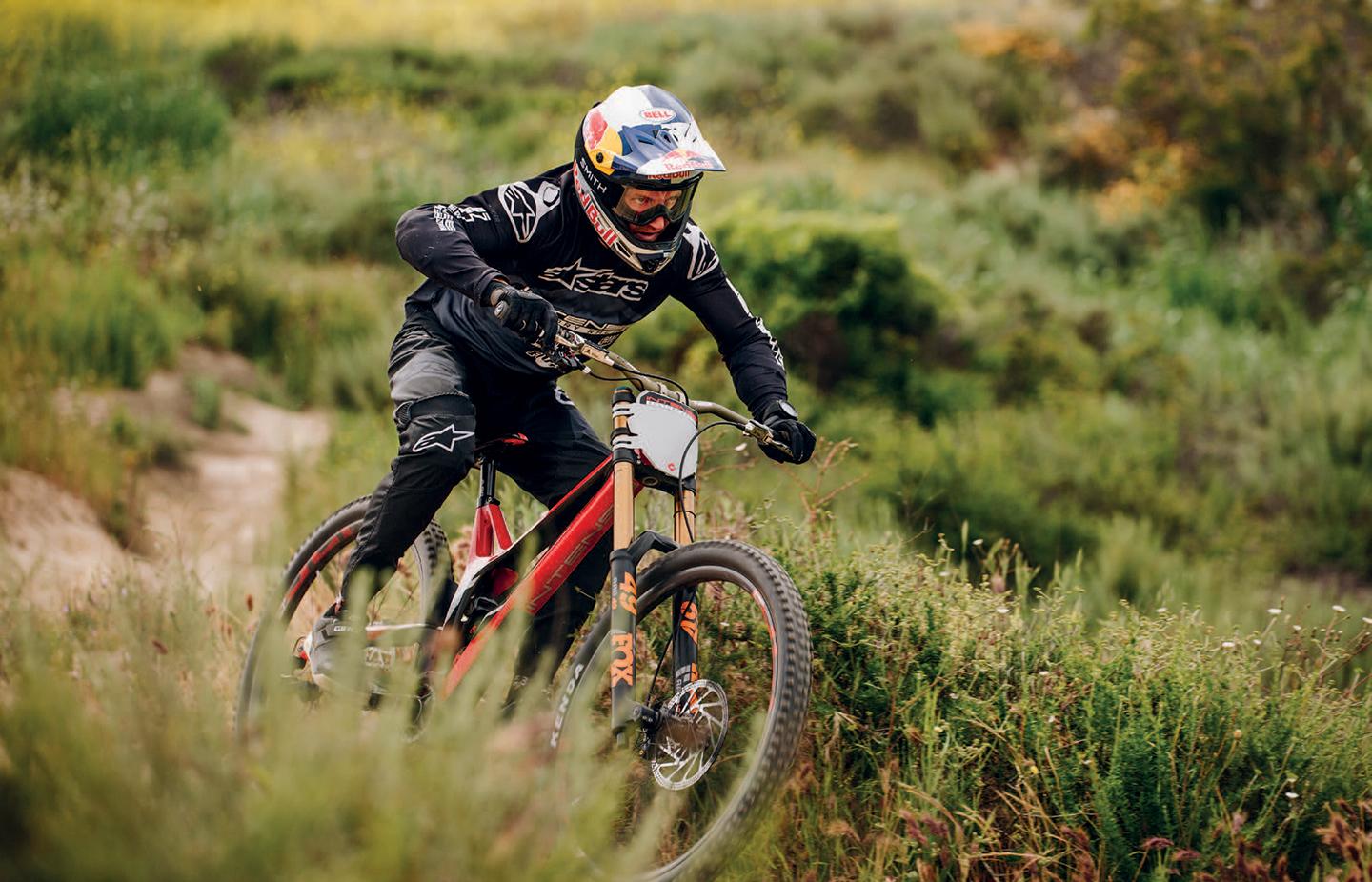 There sure is a whole lot of buzz going around about the NEW Kenda Pinner gravity tire. After over a year in development and tested with feedback from Aaron Gwin, Brian Lopes, Kyle Strait and a host of top pros, the first two sizes (with more come) are hitting the magaziness, websites and streets. And the timing seems to be perfect as the world is starting to emerge from its cacoon of Covid -19.
Before we jump into the design of the tire, sizes, etc, check out this fun video about the tire featuring Aaron, Brian, the Hannah's and more. Then, read on below for more details. While you watch this, we are going to get our test set mounted up for a ride.
And the interview with Aaron while field testing the pinner tire..One thing you should know about Aaron if you dont already, is that he is the real deal when it comes to telling it like it is with products. He only rides what he thinks is the best..
Okay now that you have had your video fun, here is the story on the tire as it been released. We are in the process of doing our own review here in Arizona where if its going to be dry anywhere, it is here. But we can say that the tread pattern looks very much like the Minion DH that has dominated the segment for years. But when you think about it, why change the recipe for a great tire pattern when its working? Well, Kenda claims its waaay faster rolling, much more puncture resistant than most gravity tires and super predicable in its handling characteristics. If you're not interested by now, you must not be paying attention. But seriously, keep watching this site or our social media page to see how mere mortals (like most of us) think the tire performs. In the meantime, check out the specs and purpose of the tire below.
The All New Pinner Mountain Bike Tire - Gravity and Trail Versions.
The Pinner is Kenda's new dry condition gravity tire. Exclusively developed with Aaron Gwin, for World Cup racing and designed to hold its own against the toughest competitors. The Pinner shines with predictable cornering and high puncture protection. Available with AGC (Gravity) or ATC (Trail) casings, the Pinner is an excellent choice for downhill racing or aggressive trail riding.
Excellent predictability - A consistent contact patch when the bike is leaned over creates a super predictable feel - no sudden washouts!
Optimized for hard pack - The tread pattern is designed to work best on hard pack, rock/rooty and loose over hard conditions.
Best-in-class puncture protection - 40% higher puncture protection than comparable DH tires.
Fast rolling - 16% less rolling resistance then Hellkat.
Lightweight - Unique single ply construction with (KVS) shielding delivers a minimum of 10% weight reduction over comparble DH tires, which equals faster acceleration.
2 Size Options - Available for both 29" and 27.5" Wheels
- 29x2.4 AGC (gravity)
- 27.5x2.4 AGC (gravity)
- 29x2.4 ATC (trail)
- 27.5x2.4 ATC (trail)