Finally - The Side Loading Bottle Holder by Blackburn
May 24th, 2016 9:37pm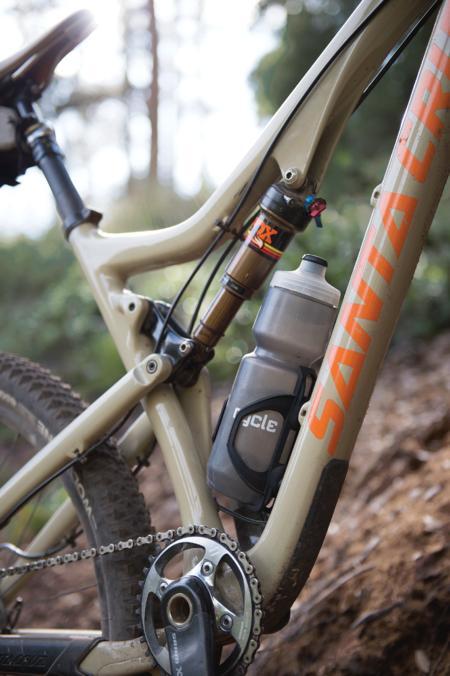 Sometimes everyone gets so caught up in coming up with the next big thing that they overlook obvious needs. For instance, ever since I started riding my 6" bike as my everyday rig I have been fustrated with having to wear a hydration pack during ride to hold water. While wearing a hydration pack is highly fashionable, living in the desert means that most of the time I dont want anything sitting on my back and making me hotter. But with all the rage to lower standover heights and squeeze in that shock you really didnt have much of a choice..until now, with their Wayside Side Entry Cage.
The cage comes in 5 key colors so you cn stay color coordinated on our whip.
While we have not yet tested one, we did order one the minute we saw the design. Here is what the company has to say about their neat little design. Sure it won't make the company rich at just under $20 but is sure is nice to feel like someone in the company actually rides.. Well done Blackburn.
PRESS RELEASE
Blackburn is well known for designing product from the user's perspective by combining functionality and innovation. They want people to go further and It's no different with their Wayside Side Entry Cage.

Modern mountain bikes have allowed riders to do more than ever. Fancy suspension and lower standover height has put water bottle cage real estate at a premium, but the Wayside cage buys some space back. The two piece system can be installed so the bottle is able to exit from either the right or left side because Blackburn doesn't exclude anyone. No extra hardware is required and the cage installs easily and quickly.



• Available in five colors to match the most current bike designs.
• Standard 65mm center to center hole spacing.
• Two mounting bolts included.
• 45 grams

MSRP: $19.99