Enduro World Series Round 1- Hill and Ravanel Supreme
March 26th, 2018 12:00am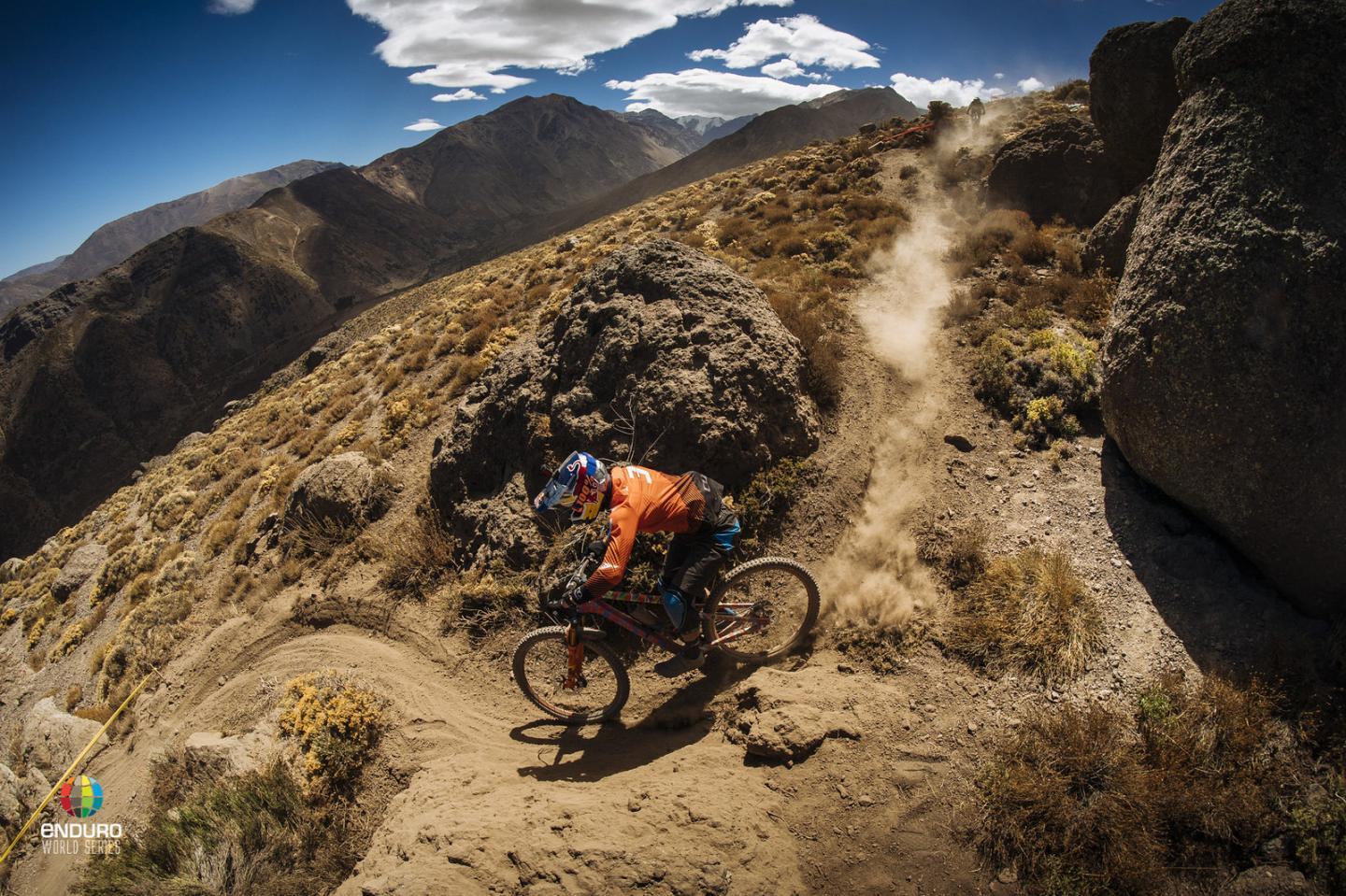 Hill and Ravanel tame the Chilean anti-grip at round one of the EWS
Cecile Ravanel and Sam Hill finish the first Enduro World Series (EWS) of the year just as they left it last season - reigning champions.
The Lo Barnechea Montenbaik Enduro offered up one of the most exciting season starts to date, as the infamous Chilean anti-grip waged a war of attrition on body, bike and morale. Reaching altitudes of 3500m, the loose, dusty trails caught out even the most calculated of riders, with one of the highest mechanical failure rates in recent memory.
However, there was one man who defied the odds and kept everything together to put together two perfect days of racing. The inimitable Sam Hill (Chain Reaction Cycles Mavic) remained unfazed by the conditions, never finishing outside the top two to win the race in convincing style. In stark contrast Richie Rude (Yeti/Fox Shox Factory Racing) won two stages on day one, but a puncture on stage two cost him dear, relegating him to 53rd place.
Martin Maes (GT Factory Racing) played the long game, riding fast enough to win stage four, but conservatively enough to finish the race with bike intact and was rewarded with a well deserved second place. Ibis Cycles Enduro Race Team's Robin Wallner also rode smart and earned a career best third place, as did Gusti Wildhaber (Cube Action Team) for his highest ever finish in fourth.
In the women's race Cecile Ravanel (Commencal Vallnord Enduro Racing Team) proved her dominance as despite a puncture on stage four, she still finished the race with a commanding 47 second lead over second placed Isabeau Courdurier (Intense Mavic Collective). Katy Winton (Trek Factory Racing) shook off a mechanical on day one to find herself back on the podium in third place.
A special mention should also go to Bex Baraona who scored her best ever result with fourth on her debut outing for Ibis Cycles Enduro Race Team. Anita Gehrig (Norco Twins Racing) was forced to withdraw from the race for the first time in her EWS career after she sustained a hand injury, but sister Caro still flew the team flag with a fifth place finish.
Duncan Nason (Yeti/Fox Shox Factory Racing) topped the U21 Men podium, whilst Great Britain's Ella Conolly took her second EWS win in the U21 Women. In the Masters category Karim Amour (Miranda Racing Team) once more topped the podium, whilst it was New Zealand's Melissa Newell who won in the women's race.
In the team competition GT Factory Racing tied with Cube Action Team for first place, with Ibis Cycles Enduro Race in third. The series now moves straight to new venue Colombia for round two, EWS – Alcaldia de Manizales – Mas oportunidades.
Top American finishers:
Nason Duncan - Yeti/Fox - 1st place - U21
Matthew Koen - 3rd place - U21
MIchael Broderick - 2nd place - Mens 40+
Marco Osborne - Cannnondale - 8th place - Men Open
Shaw Neer -Yeti/Fox - 10th place - men Open
Teal Stetson-Lee -13th place - Women Open
Mary Mcconneloug - 2nd place - Women 35+
All Photos courtesy of the Enduro World Series - (great job photographers)
Loose dirt is the Chilean way. The course took many prisoners and tested all tires and tire pressure.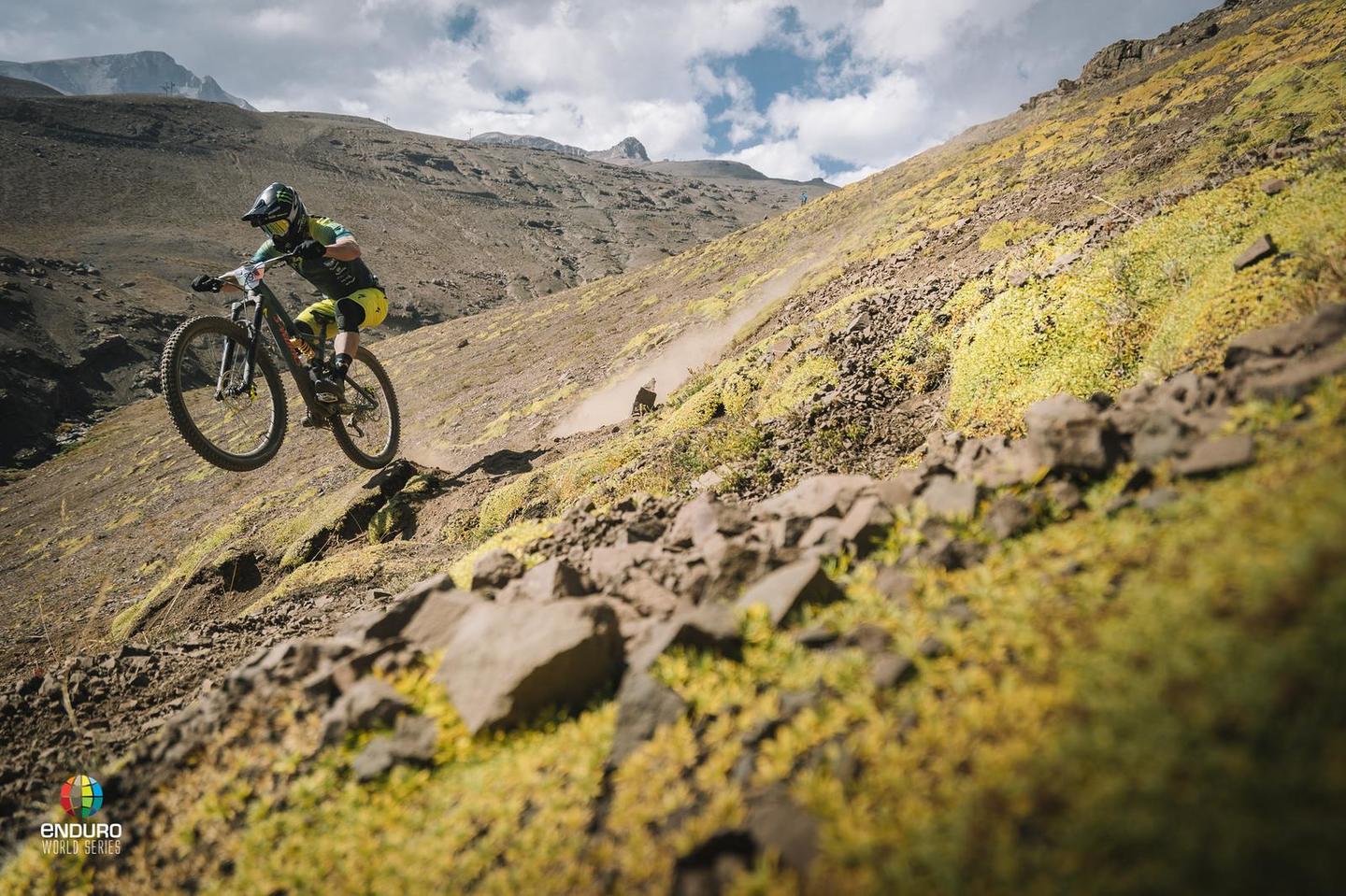 Catching air when you can...
Epic Scenery for days.
The Chilean dirt about take another victim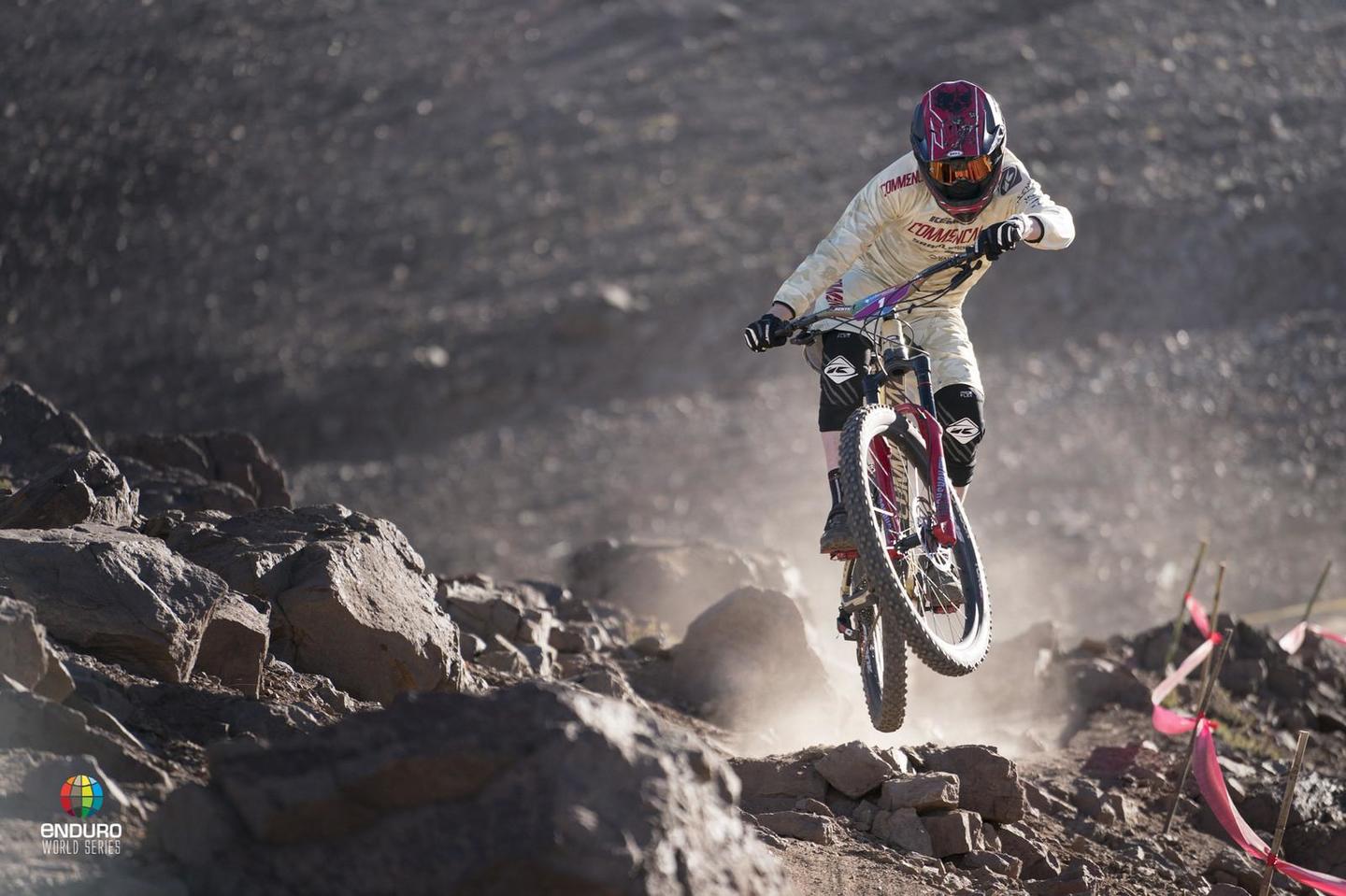 Cecile Ravanel has the speed and steeze. The girl can flat out ride.
Sam Hill was the fastest of the fast guys and in flats...wonder what size wheels he rides.....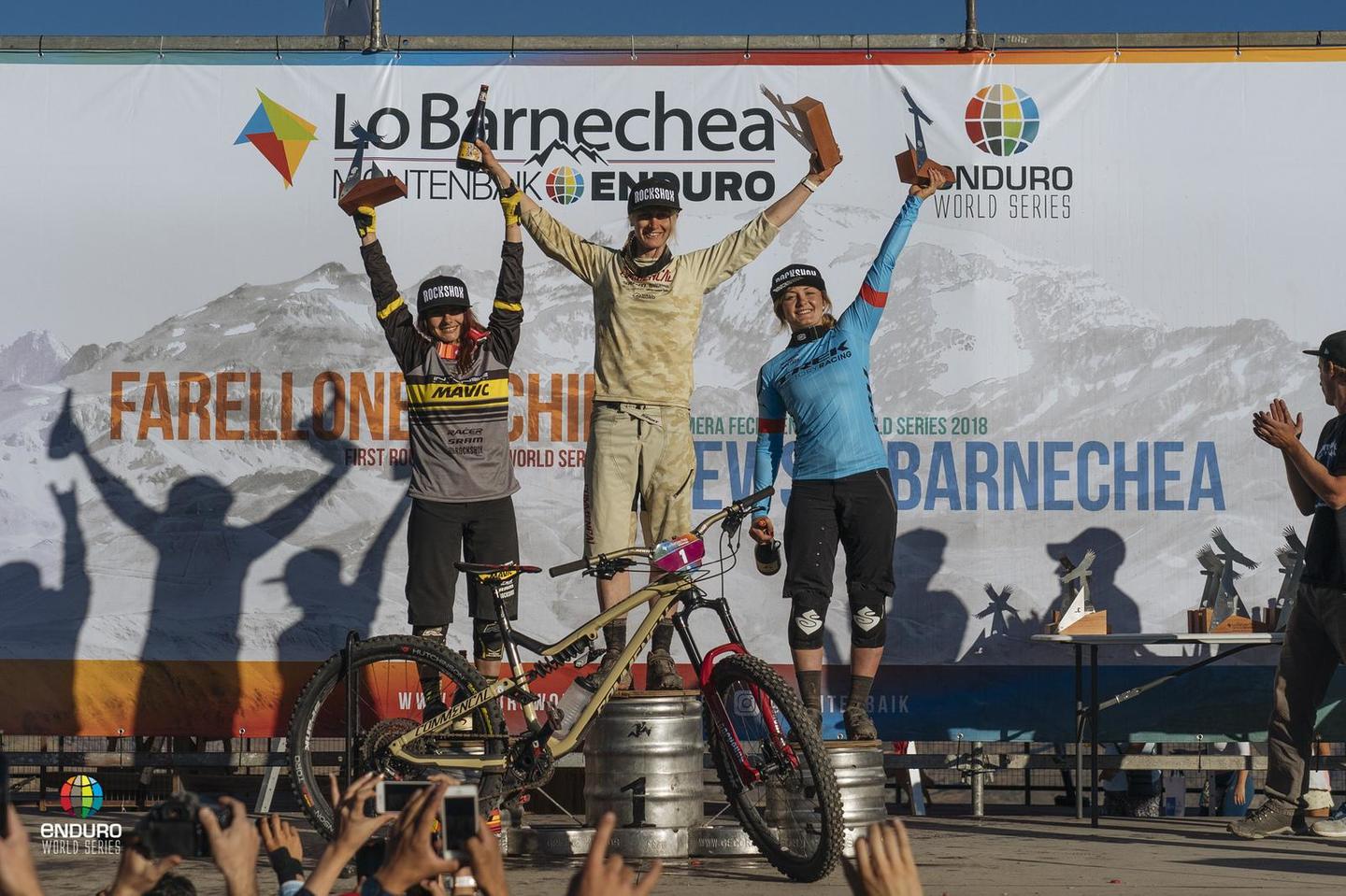 Cecile Ravanel and her Commencal will do more great things this year and is off to the perfect start.
FINAL TIME SPLITS AND RESULTS - click here to launch the PDF