Douchebags and Team Sky - a winning combination
July 5th, 2017 3:54pm
Team Sky selects Douchebags
Its not often I get to write a headline like that so I enjoyed taking this opportunity to entertain and enlighten you all. By enlighten, I mean share with you a new travel bag option for your bike. Its made by a company called Douchebags, that specializes in adventure sport luggage and it looks really slick.
From watching the video it is really well designed for nearly invisible storage, yet has an internal frame and several panels to leave your bike very much in tact when transporting. The bike bag was purpose built for team Sky and their bikes with the intention of taking them to market.
That means a bike bag build for bikes specifically and built to protect high end bikes. That has to be a winner.
Since we often get questions about suggested bike packing options I thought this would be a good one to share. We have not tried the product, and it is a bit pricey at $999 each, but they can be used for MTB, Road, Gravel etc bikes and will no doubt stand up to some serious abuse when you look a the specs below. When you consider the value of your bike and the lifetime of use, a quality product like this is just an investment in your fun.
So check out the video, the pics then head over to the company website and whip out the plastic....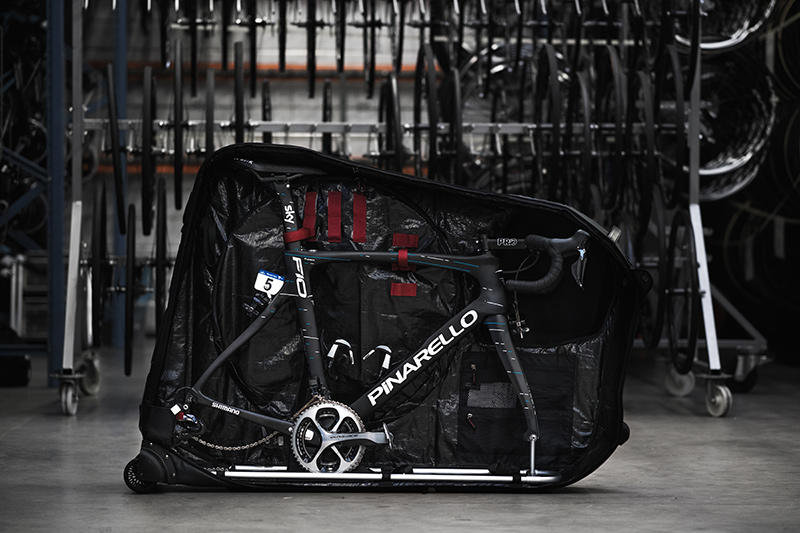 Sexy Douchebag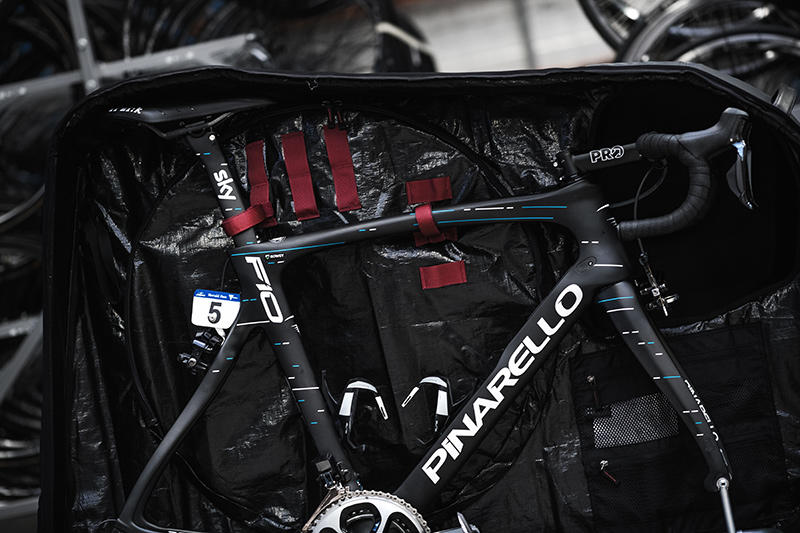 Close up of a Douchebag in action
In case (get it?) you didnt believe us...Team Sky official Douchebags