Crankworx Dual Slalom Picture story
August 15th, 2019 12:00am
ROPELATO CHARGES AHEAD FOR DUAL SLALOM WIN, CHAMPIONSHIP, AND KING OF CRANKWORX LEAD

American rider continues his streak of success at Crankworx Whistler 2019, taking slalom win alongside returning legend Jill Kintner

WHISTLER, B.C. August 14, 2019 – Skills, speed and an aggressive inner monologue may have been what won Mitch Ropelato (USA) the day in the 100% Dual Slalom Whistler today at Crankworx.
"I came out of the gate and shifted," he said of his first finals matchup against fellow countryman Austin Warren (USA), "and I just kind of caught it in the wrong part of my pedal stroke, and it just snapped the foot out, and I was like 'Ohhh my gosh, you did not just do that. You were so good all day. We are not Innsbruck-ing this again!'"

The Innsbruck-ing incident referred to was a very similar day at Crankworx's Austrian stop in June, as Ropelato raced for gold against Matthew Sterling (USA). The 27-year-old Crankworx veteran was doing what he knew how to do, but went down going into the final stretch in a cloud of dust.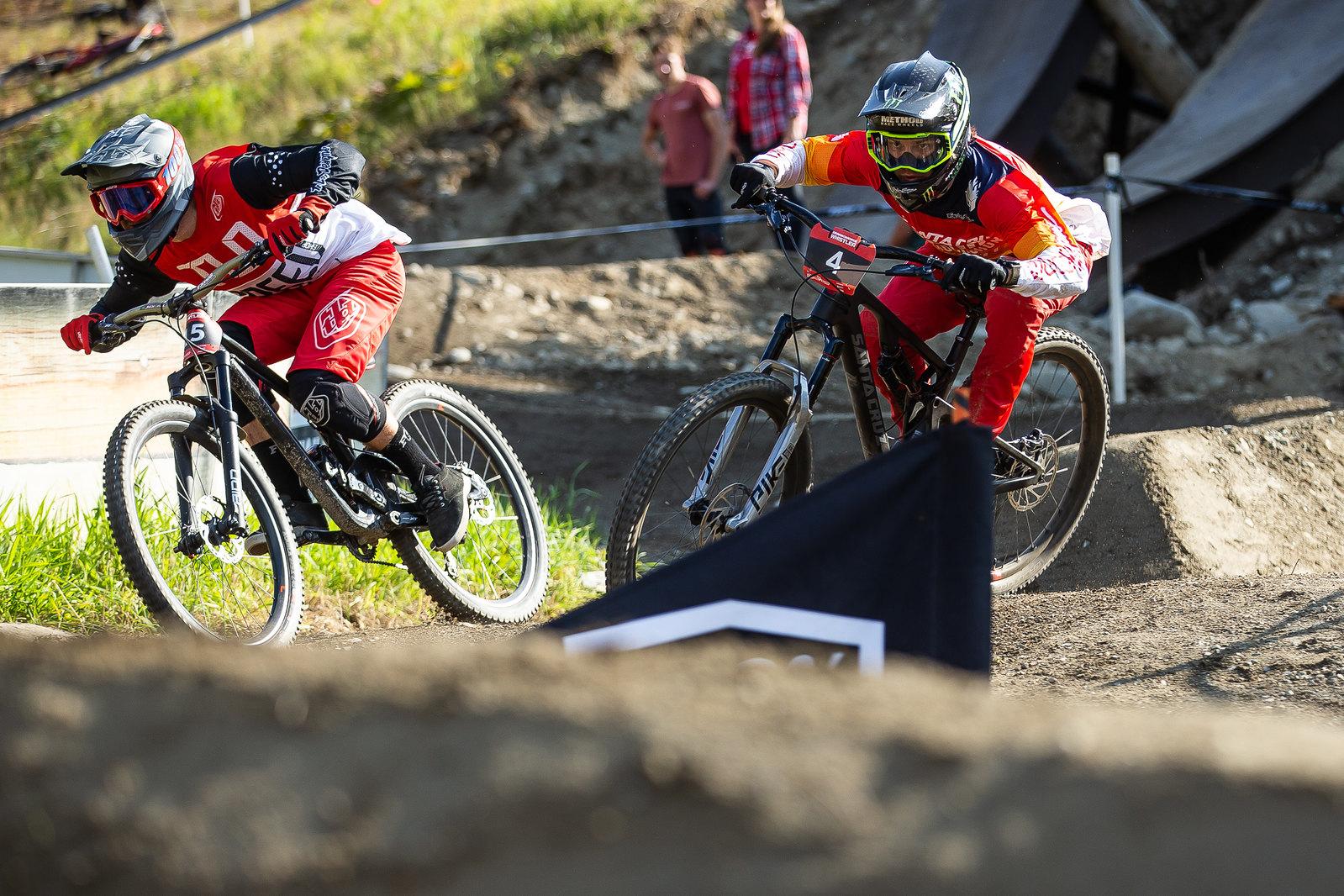 MItch Ropelato had the focus the entire day even with his foot blow out in the finals. Mitch simply kills it in these events.

With that memory still fresh and some fighting words ringing in his ears, Ropelato clipped his foot back in and pushed hard, taking Warren in both rounds of their gold-medal matchup, claiming the top step on the podium. This is Ropelato's third podium of Crankworx Whistler - he started the festival with a win in the Garbanzo DH, following it up yesterday with a second place finish in the Air DHhttps://www.crankworx.com/event/fox-air-dh/. He now sits firmly in the lead for the overall King of Crankworx title.
"It's going pretty good. I'm riding like Jill," he said of his past week of riding, referring to the woman he shared the top of the box with today.
In the pro women's category, Jill Kintner (USA) reclaims the Whistler Dual Slalom title, a title that's been hers five times before.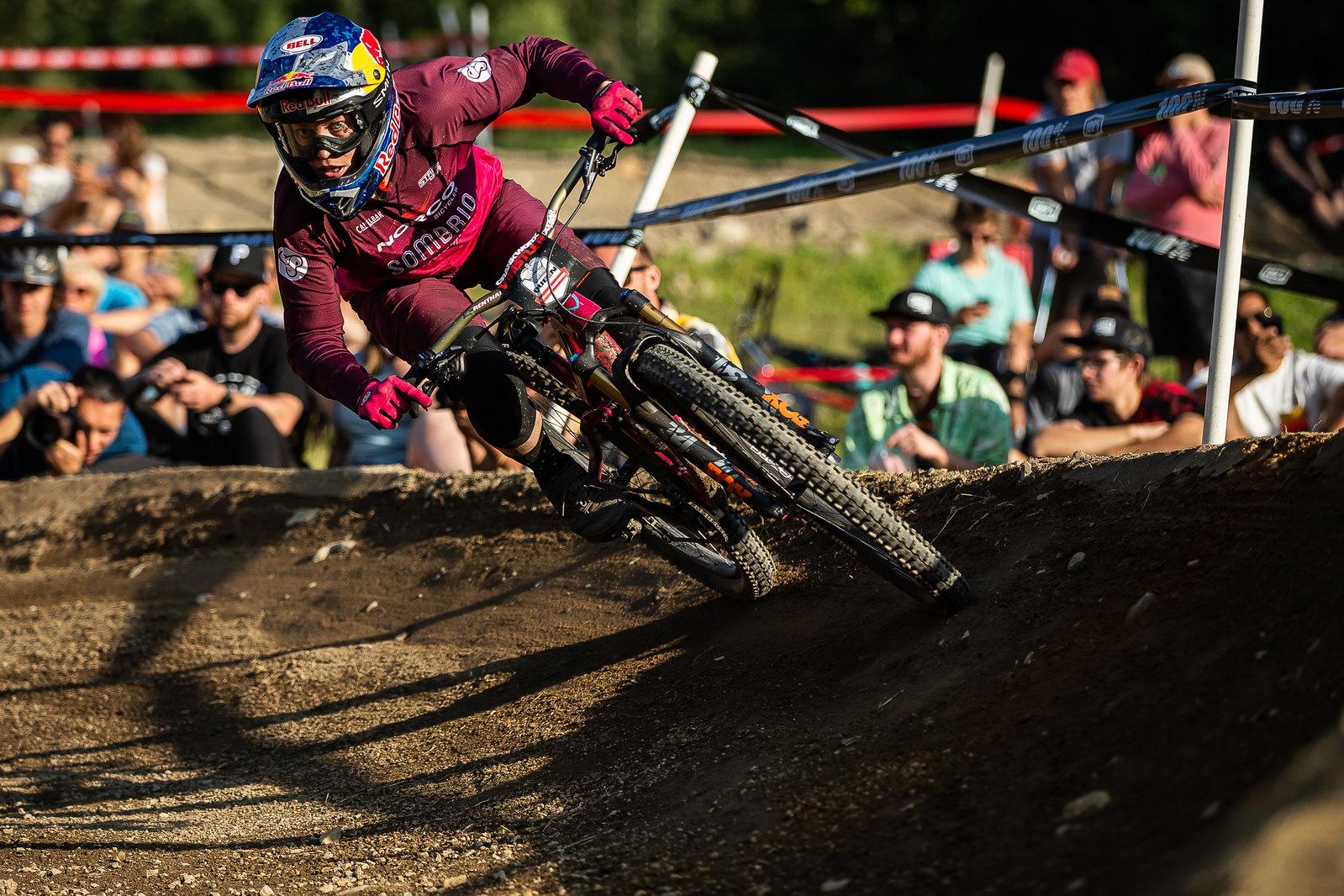 Training even harder it seems as of late and riding much more, Jill continues to be the standard to beat. But there is a new group of talented youngsters that will be nipping at her heals.

"It feels good to come back to Crankworx, to run my Queen plate for the last couple events, and take all the wins like I came to do," said the 37-year-old, who won the Queen of Crankworx last year but has shifted her focus to enduro racing in 2019. In her return to Crankworx competition, Kintner has won the Air DH, in addition to today's race. "It feels good."
Kintner's victory came at the hands of a relative newcomer to Crankworx competition. Clare Hamilton (USA) qualified first, then earned her place in the finals after beating out two-time 2019 Dual Slalom winner Vaea Verbeeck (CAN). "It's pretty unreal," said Hamilton, who's more known as an enduro racer than a multi-discipline Crankworx athlete. "It's honestly pretty unexpected. I was here last year and raced slalom and had a pretty hard crash, so really my only goal this year was to stay on my bike."
One step down from Hamilton, Verbeeck took third beating Morgane Charre (FRA) in the small final.
On the mens' side, Thomas Slavik (CZE) took third, after taking out Sterling in their matchup.
FULL RESULTS: 100% Dual Slalom Whistler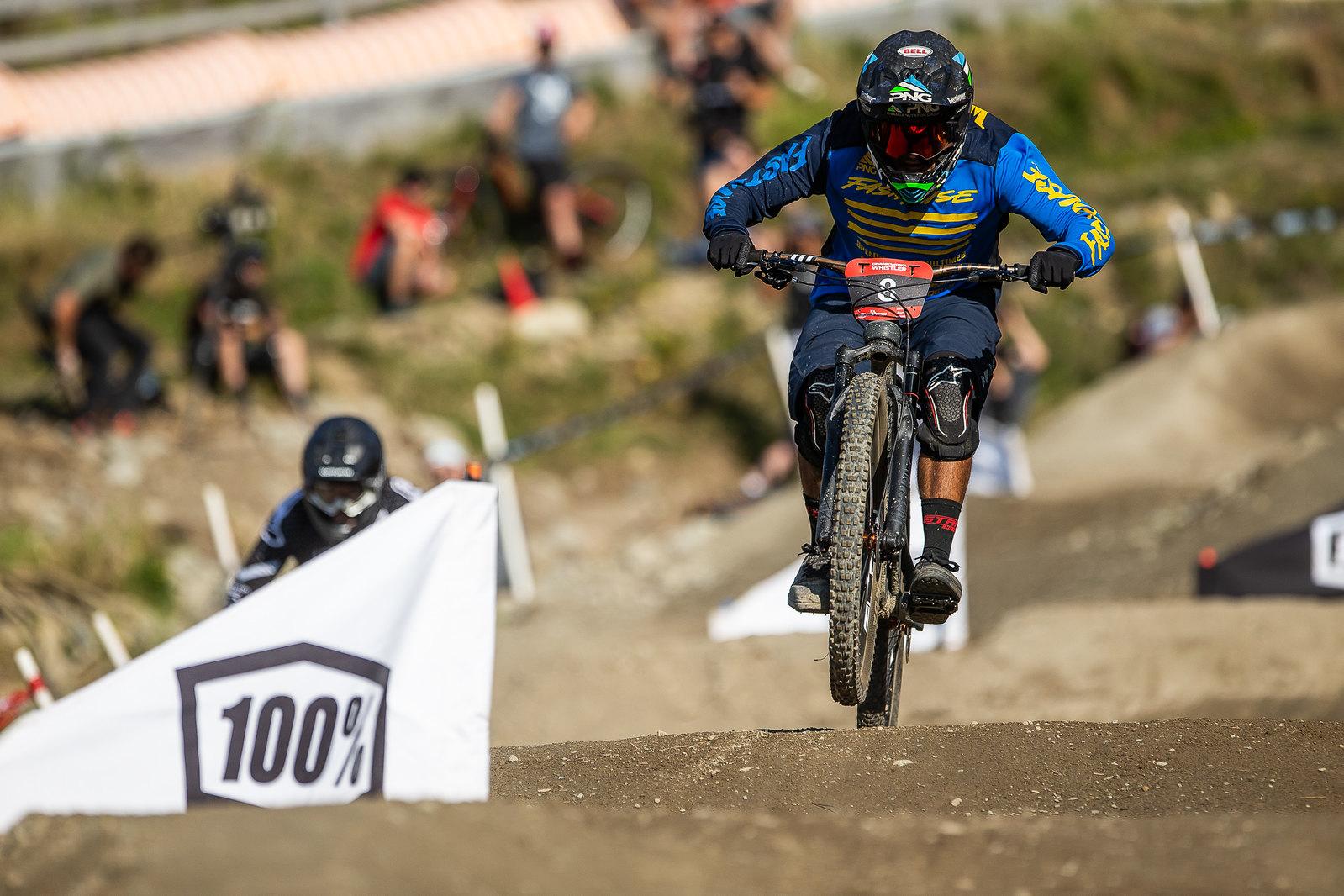 Fastest Qualifier, Austin Warren took it all the way to the finals despite making a few errors along the way. His speed was unmatched until he met up with Ropelato in the final.

Today's event took racers down a purpose-built track in an all-new venue on Blackcomb Mountain.

"They freaking killed it," Ropelato said of the course designers and builders. "Every rider, all day was just like 'this is the most insane course we've ever had.' The natural ruts and stuff. You just don't ever get that in a slalom any more."

One final layer of celebration and congratulations took place tonight. With Whistler as the final stop of the Crankworx World Tour, the event offered up the final points in the overall Crankworx Dual Slalom World Championships.

Walking away with the titles for 2019 were Ropelato, thanks to his win today and second place finish in Innsbruck, and Verbeeck, who ends her slalom season with two first-place finishes, and today's third.

Full event and schedule details: crankworx.com
Womens legend Anneke Beerten couldnt get keep pace with the Morgan Charre to make the final. An all around stud rider still mixing it up in every discipline.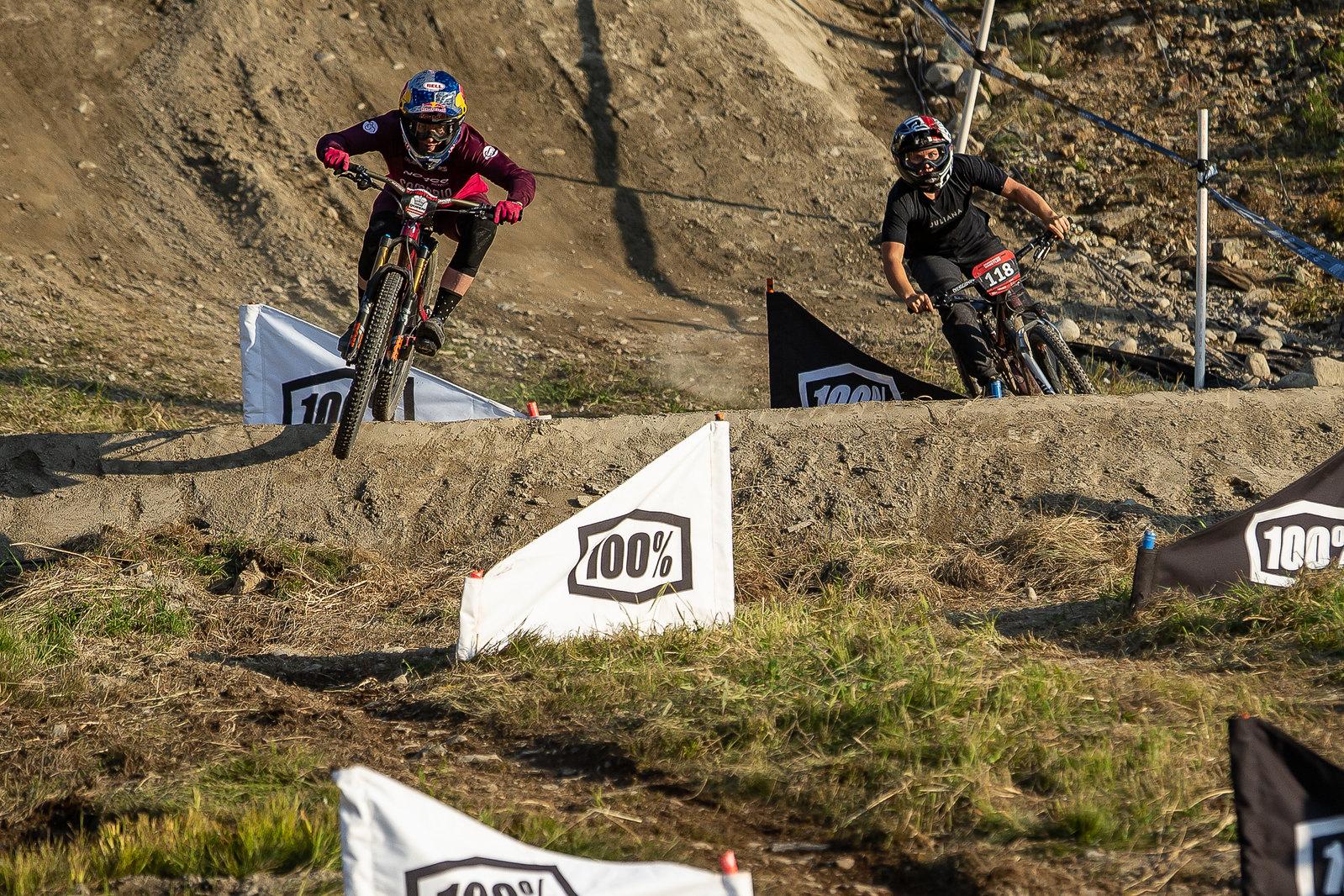 Jill Kitner and Clare Hamilton matching up in the womens final.