Can a Walmart Huffy survive a Pro Downhill Run?
June 30th, 2016 9:36am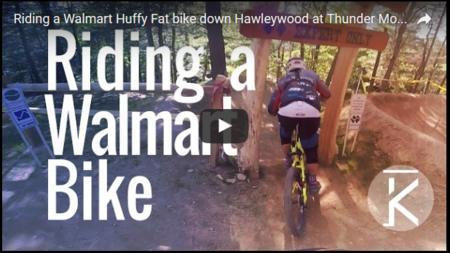 Can a $179 Walmart mountain bike survive a real downhill run?
When I stumbled across this video of Phil Kmetz taking a $179 Walmart Huffy down a double black diamond run I had to share it because it is so darn entertaining.
Since Phil seems to be a legit pro, it is even cooler. His narration skills are spot on as his is feedback. Anyone who has ridden rocky gnar will appreciate the danger Phil gets puts himself in - all in the name of good journalism. This is not a bash, but a real world test....sort of. Please leave comments below.
Enjoy the video and thank you Phil.