Blackburn releases High Volume MTB pump in Camo
July 21st, 2016 11:03am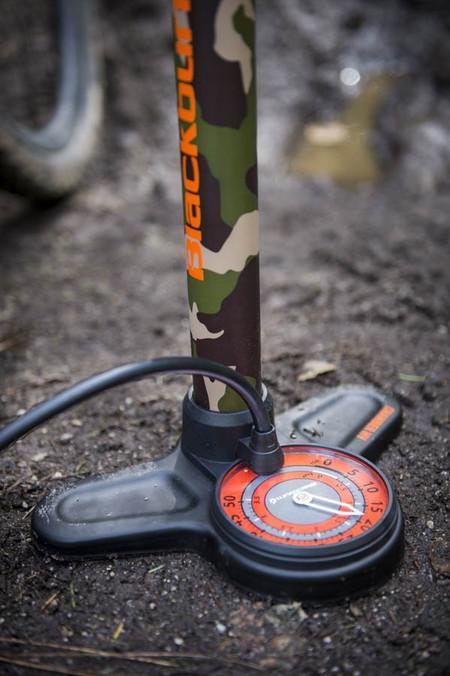 Save the Arm Pump for the Trail - The Blackburn High Volume bike pump
We dont normally get excited about floor pumps. They are just one of those tools you need to have if you're a rider. Most people we know have several. Throw one in your truck on you way to the trail just in case you rolled out without fixing that flat, or one of your riding buddies shows up in a "less than ready state". Keep the good one at home in case the one you took to the trail gets, "Misplaced", and you are good to go.
While we talk about them as though they are all the same, we would would not be doing our job if we didn't tell you having a high volume pump makes life a whole lot easier. That was Blackburns goal when they released this new Chamber series floor pump. By giving it the big volume MTB riders appreciate, you can get on your way faster. They even wrapped it in a camo finish and used trendy and easy to read orange face on the gauges (cuz we all need to look super cool). But most importantly, its High Volume. They also brag about their hose length at 47" inches (which tells us they may be compensating for something") and a built in bottle opener. The big gauge is easy to read but we dont know if it is accurate because we have not tested one.
The pump works with both schrader and presta valves but you do have to flip a piece around it you use it for both types. Max pressure is 50lbs
If you are in the market for bike pump, do yourself a favor and go High Volume. Give the Blackburn a look as they have several different models and price points that start at $29 and to up to this model at $79. The higher the price, the more pistons and air volume they have.

The Chamber HV MTB Bike Pump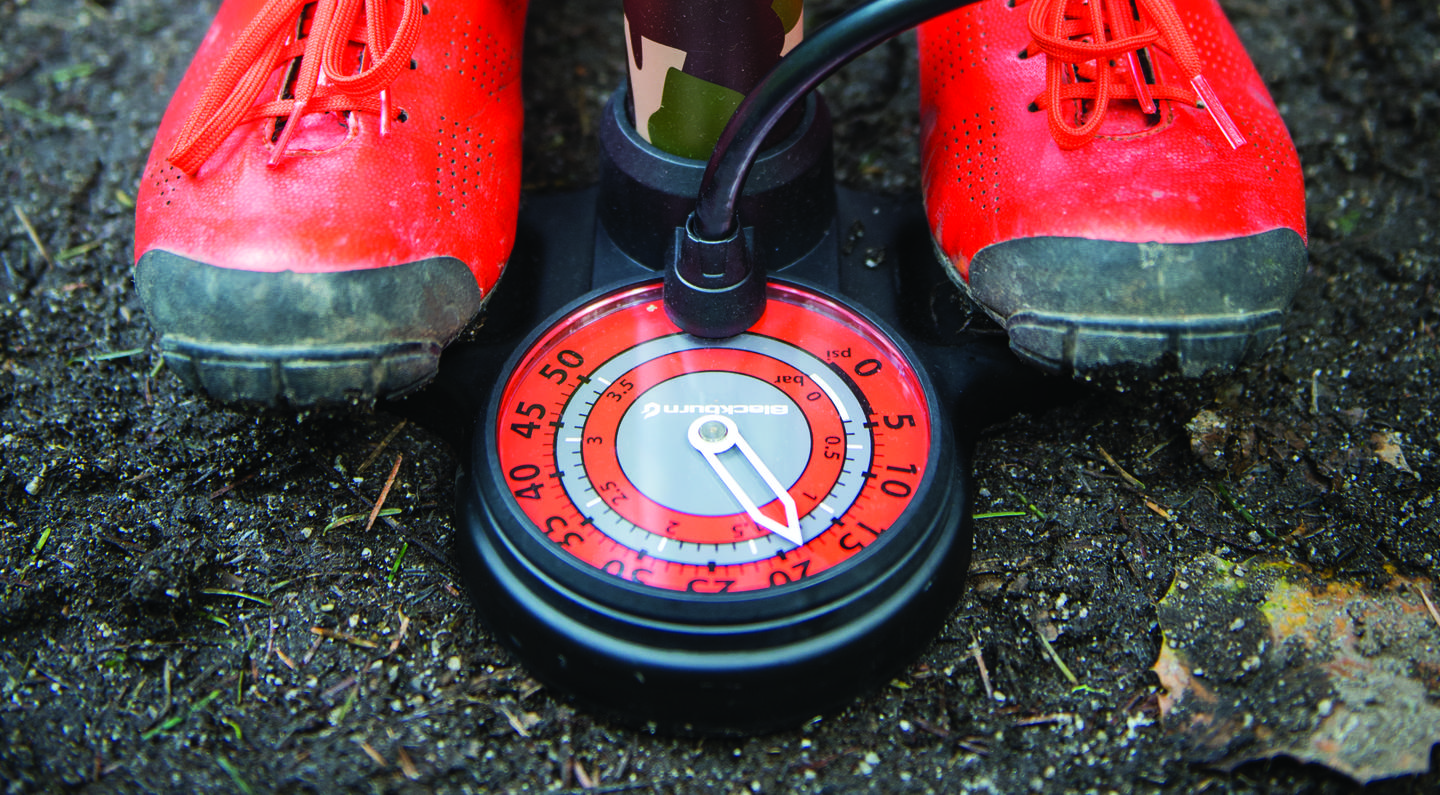 Easy to read gauge with orange face - matching shoes not included..