Bikes, Youth, Tears and Hope for the Future - Arizona High School Cycling League
November 4th, 2015 9:43pm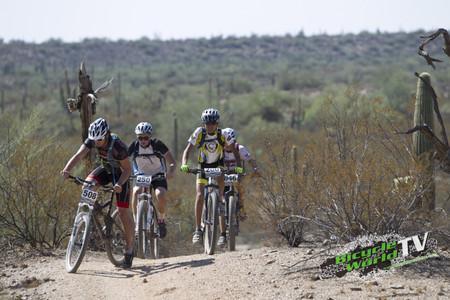 Bikes, Youth, Tears and Hope for the Future - Arizona High School Cycling League

When it comes to good old fashion fun, it is hard to beat a bike ride. Every single person I know can recall their childhood bicycle experiences and the feeling of self propelled freedom. Its a feeling that has drawn many adults back into the world of playing with bikes. With the help of Arizona High School Cycling League, its' a tradition that parents and kids in high school have reclaimed and are doing their best to keep alive.

Several weeks ago I attended an Arizona High School Mountain bike race near my home track in Fountain Hills Arizona where the league was hosting its' fourth race of the season. Having promised to go see what the High School league was all about for the better part of a year, I answered a Facebook post for volunteers to help out at a local race. So camera in hand, bike in the truck I showed up on a warm Sunday morning with a " I will do whatever you want me to do" attitude. What I found was a very co-ordinated program that had course marshalls and race sweeps covering every possible scenario to ensure the high school racers would have a safe and fun experience. I also found hope for the future.

It started with the buzz and excitement of the kids in the pits. It was an energy that you don't find in most events. It was an energy of happiness and possibility with a bit of nerves thrown in for good measure.

Walking around the pits, I saw some familiar parents and organizers who are dedicated to the sport and want to share the sport with their high school children and athletes. And these athletes came in all shapes and sizes. Forget size advantage, on the bike its about the challenge. Everyone is invited and everyone is included. Period.

The equipment that these kids ride is as diverse as the kids themselves. Sure there are carbon race bikes for the serious varsity athletes, but more kids were riding whatever they had in their garage or could borrow. A good portion were wearing tennis shoes and regular joe shorts. Lycra team kits were present but a minority. Each team proudly wore their high school colors and or mascot on their jersey and that was all they needed.

The Competition

In the high school league there is a class for everyone. Divided into boys and girls, the more seasoned and competitive riders race Varsity, next up is Junior Varsity, then Sophomore and Freshmen - pretty straight forward stuff. For this race there was a very impressive turnout of nearly 230 racers from all over the state. From Tucson to Lake Havasu and Show Low, nearly every corner of the state was represented. Each class also had its own race length with the shortest being approximately 10 miles and the longest being 20.

While I wish I could report on every race going on, my little slice of the volunteer world only allowed me to track two actual races, the freshmen girls where I was the sweep and the varsity boys. It retrospect is was the best possible place for me to be and see both ends of the talent and enthusiasm range.

If you were looking for competitive cycling, the Varsity boys had it in spades. You could have thrown a blanket over the top 5 kids in the class for most of the race. These young men were there to race and it showed as the boys dropped the hammer right from the gun. 20 Miles later it was a sprint finish with 4 of the boys still wheel to wheel to the finish line. It was one of the most exciting finishes I have ever seen at any level and truly amazing. Even the crowd that lined the long finish stretch were amazingly loud.

Varsity Boys Start - the first row never got much farther apart the entire race
Still together - hammering out laps - Varsity Boys
Varsity Boys Sprint Finish - #57 Caiden Plummer of Oro Valley HS outsprints his team and #53 series points leader Nash Dory.


On the other end of racing spectrum are the freshmen girls. While not as much saddle time as the varsity riders, they showed much more courage and determination. For most athletes in this class, it was not about winning, it was about survival. The goal - was to not to be pulled off the course for being too far behind. Probably one of the best goals to shoot for. No team lycra suits, no $5,000 bikes just girls taking on the challenge of the desert course and a warm morning.

Although I was not allowed to help a rider unless they were in need, I could not help but to become a cheerleader for the last rider on the course. Offering words of encouragement as my rider suffered mightily up hills most seasoned riders easily conquer. Watching her ride two laps without shifting gears in shoes that would come untied several times, I could see and feel her determination. I was inspired, I was moved, and it sticks with me even today. There was no big fan fare at the finish like in the Varsity race, but her team mates and parents where there to welcome home the champion she is. She is the poster girl for what the high school program is all about.

Wrap up

While every riders story should be told and their photo should be taken, there just wasn't enough time. I was proud of every student athlete who competed. I was proud of the high school racing leagues in Arizona and across the country and the parents of every racer out there.

What I witnessed was parents and organizers teaching student athletes what respect for fellow athletes truly means, what it means to respect the venues and trails and most importantly, what it means to respect themselves and finish what they started.

I saw several student athletes ask for permission and then ride the final lap of their race after they had been pulled because, " they hadn't finished the race yet". That is character. And good on the organizers for letting them complete their goal.

At these races, pretty much no one leaves until the last racer crosses the line. It was an amazing display of sportsmanship to see teams cheering for every competitor who crossed the finish line regardless of the school no matter how far behind the rider was. What I witnessed was humbling and gave me much hope that the future of bike racing and riding in general is in good hands.

They came, They participated, They survived, we all won.

Want to get involved? This weekend is the state final - Contact them here http://www.arizonamtb.org/volunteer/

Event / Race Photos are here at Clutch-photo.smugmug.com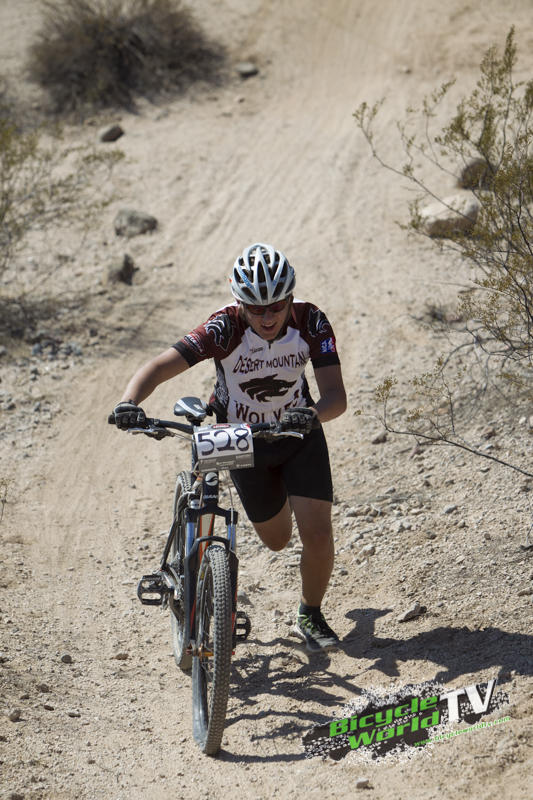 Michael Petri of Desert Mountain HS ran the last mile with a flat front tire. He didnt want to let his team down.
Soft punchy climbs made for some difficult parts of the course.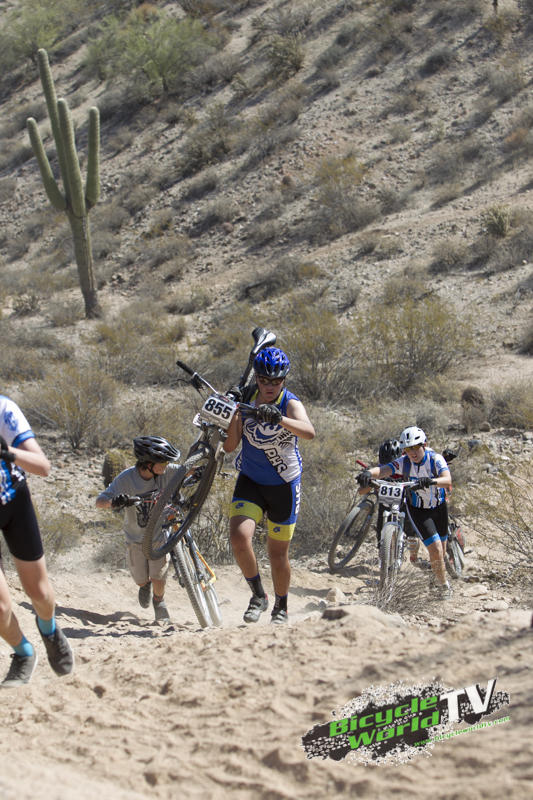 Only a couple of rider managed to clean this steep loose section.


Even the leaders ran. Caleb Hackey of the Show Low composite team with good form up the hill.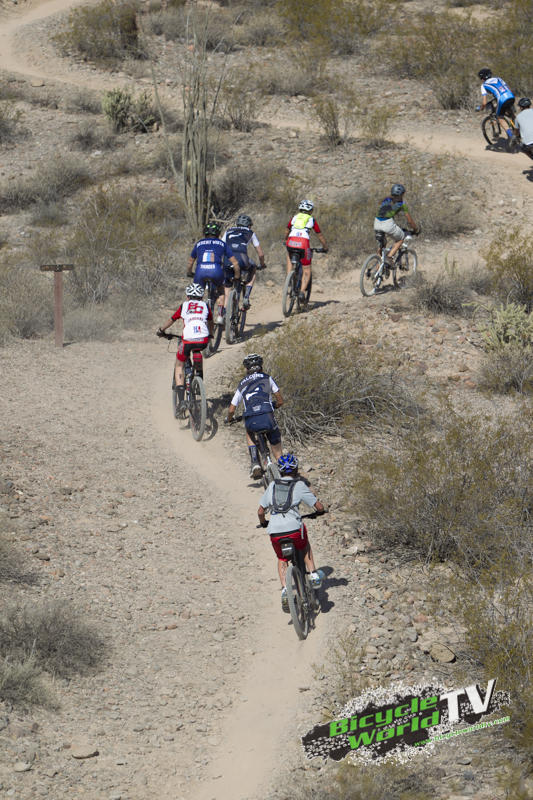 Good Competition across all classes.


Keeping it real on the course.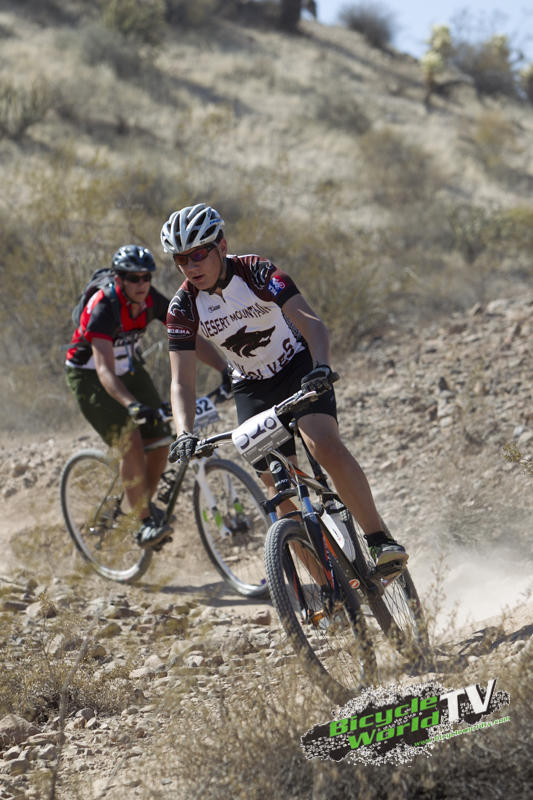 Snaking through the canyon burms.


Girls Varsity class. Small but competitive with solid bike skills.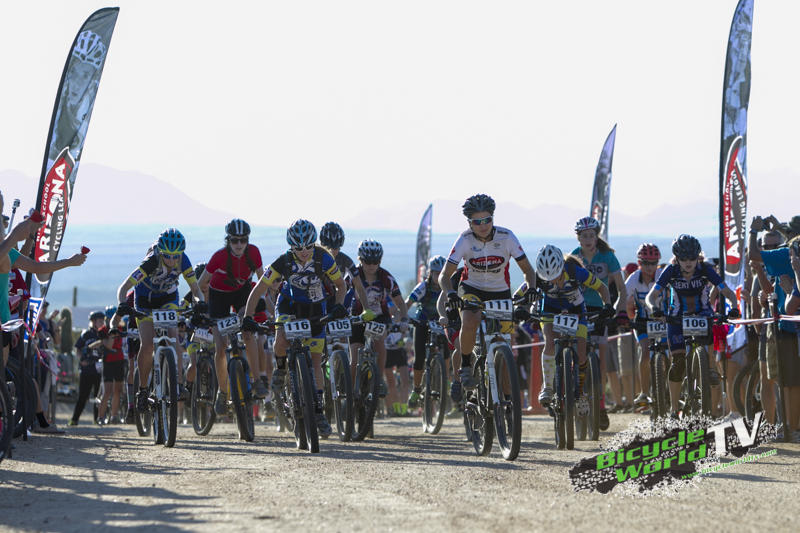 JV Class is the largest for both boys and girls. Here the JV Girls field gets rolling.


Sophmore Tori Maebe of Williams HS looking relaxed before the Sophomore class start.




Support. Priceless.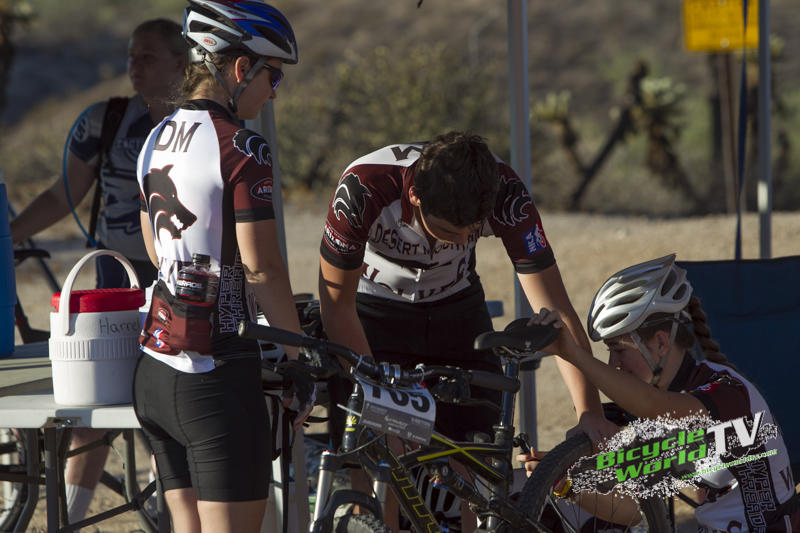 Working on your own bike with team mates is part of learning to be self sufficient.
The calm before the storm. Arizona High School Cycling league runs a great show and volunteers help make it run. Contact the league to
get involved. It is well worth it and very rewarding.



This weekend is the state final - Contact them here http://www.arizonamtb.org/volunteer/

Event / Race Photos are here at Clutch-photo.smugmug.com