Arizona XC Race Series set for January 14,2017
April 17th, 2017 12:16pm
2017 Cross Country MTB Season Kicks off in Arizonas McDowell Mountains.
While most people are getting used to the cool weather and shorter days, Arizona mountain biking is preparing to kick off the 2017 Cross country race season at McDowell Mountain park.
The McDowell Meltdown is traditionally the nations first XC race of the season and is accompanied by temperatures in the high 60s to low 70s during the day. The race is part of the MBAA state race series, but membership is not required to participate.
The Arizona race scene has seen a huge resurgence in participation thanks to a very robust state high school series. Race numbers are expected to be in the 600s or even higher.
The races are not USAC sanctioned either which saves you a couple of dollars for a burrito.
Registration is here for all of the races in the series.
More information on the series rules etc can be found at MBAA.net
If you are thinking of going to the Valley of the Sun for a break from cooler temps you should consider camping at the McDowell Mountain park camp grounds. They are outstanding and have fantastic showers and facilities. The park also features hundreds of miles other single track to explore ranging from fun beginner to more technical.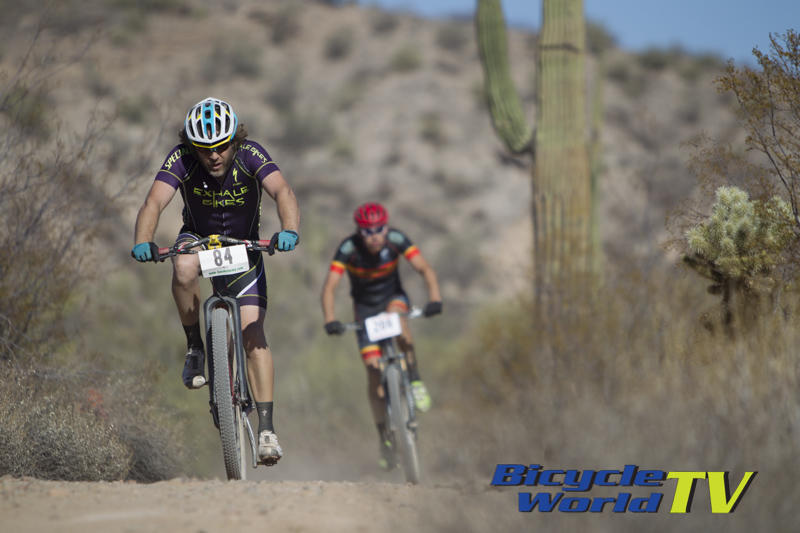 Throwing down in the desert in the middle of winter is a treat.
2017 RACE SCHEDULE
March 25 – White Tank Whirlwind (

More Info

|

Register

)

Presented by Trek Bicycle Store of West Phoenix

May 14 – Super D* (More Info | Register)

Fundraiser to benefit Flagstaff Bike Organization

June 3 – Flagstaff Team Relay* (More Info | Register)

Presented by Larson & Simpson Law Offices
.