Arizona Mountain Bike Association Releases 2021 Schedule and more
November 6th, 2020 12:00am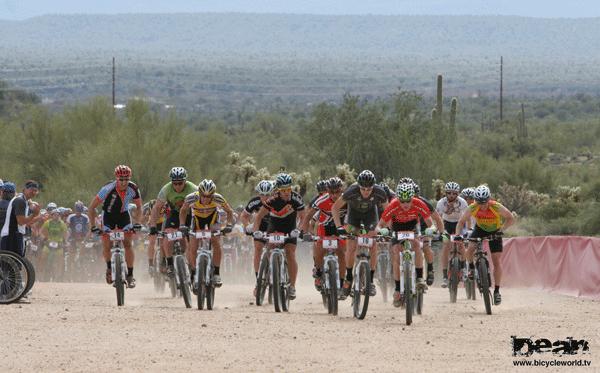 It is with great pleasure and a good measure of optomism that the Mountain Bike Association of Arizona has announced its 2021 race schedule. Bicycle World is pleased report that entire series is scheduled with some modifications to how the series was run in the past. All modification are driven by COVID and in reading them, they make show good common sense and will serve to keep everyone safe without sacrificing competitive fields. I think it is safe to say that the days of 70 racer class fields are over but this new format will make sure there is more than enough bar to bar action to please even the most hard core of racers.
One beneficial fall out of the COVID pandemic is the tremendous amounts of new riders out there. This means that the category 3 fields should be FULL and hopefully the stoke will continue through the season and beyond.
One of the changes that may have an affect is that the racing is now split into 2 days. That translates into families with different level riders possibly being split up into two days.

Anyway - Spread the word that the racing is ON, and lets continue to showcase how Arizona is leading the country in rider participation.
Here are the details...
---
2021 XC Series Changes:
Race age reverts back to December 31st.
There will be one Women's SS category, racing the intermediate distance.
Membership will increase by $5 (Juniors $15 / Adults $25)
This means your dollars go even further to help support the trails!
You still get a sweet pair of socks and cool sticker.
Memberships purchased after Nov. 1st are good through 2021.
Grant submissions are due November 1st
Submit an Application
Due to COVID-19 event size limitations, we will be moving to a 2-day format for McDowell, Estrella, White Tanks and State Champs. The 2-day format will tentatively cut the one-day race waves in half and be split up Elite/Expert Men, Marathon, and Intermediate Men on Saturday, then Beginner Men, Women and Juniors on Sunday.
For the larger categories, we will be breaking you up into 25 person start waves (ie:if beginner men 30-39 has 50 sign-ups, there will be a wave A & B). Racers of both waves will be scored together. Start waves will be based on registration
sign-up order for McDowell, then by overall series standing thereafter.

Registration opens November 15th at MBAA.net
Questions, comments, or concerns feel free to shoot us an email. We have spent the past 6 months observing the events that have been taking place and talking with other organizers in hopes of bringing you the MBAA experience you're used to.

2021 XC Schedule
Jan 9/10 - McDowell Meltdown
Jan 23/24 - Estrella Hedgehog Hustle
Feb 6/7 - White Tank Whirlwind
March 6 - Havasu Havoc
April 10 - Prescott Punisher
May 1 - Flagstaff Frenzy
May 8/9 - XC State Champs
The MBAA Annual Meeting will take place
Friday Dec. 4th at 6:00 PM, location TBD