Another Reason to Love Reynolds Wheels
May 1st, 2017 3:05pm
Reynolds offers Lifetime limited Warranty on new Wheels
As one rider who has thoroughtly abused and enjoyed his Reynolds wheels, here is another reason to love their product...(NOTE: My MTB wheels are over two years old but their service was still awesome Watch the Video Review Here)
The warranty includes their MTB Wheels that are now laced to Industry Nine hubs.
---
Reynolds Cycling has announced that they will now offer a lifetime limited warranty from date of purchase on all new Reynolds wheelsets sold after January 1, 2017. The warranty applies to all original owners who purchase their wheels from a Reynolds Authorized Dealer or directly from Reynolds Cycling.
"Reynolds has always built great wheels, but we've made significant improvements in the last several years," said Reynolds Marketing Director Jonathan Reese. "Our product development, engineering and carbon manufacturing teams have really come together and their collective efforts give us full confidence in the integrity and durability of our wheels. This is our way of saying to our customers that when you ride Reynolds, you ride the best."
Reynolds carbon wheel systems are engineered to be ridden every day and are designed and tested to ensure the strength of the wheels far exceeds the loads incurred during intended use. Under the lifetime limited warranty, Reynolds certifies all wheels to be free from defects in materials and workmanship. To activate their warranty, purchasers must first register their wheels.
For additional protection against unforeseen, non-warranty occurrences, Reynolds continues to offer its Reynolds Assurance Program, which provides for no-questions-asked replacement.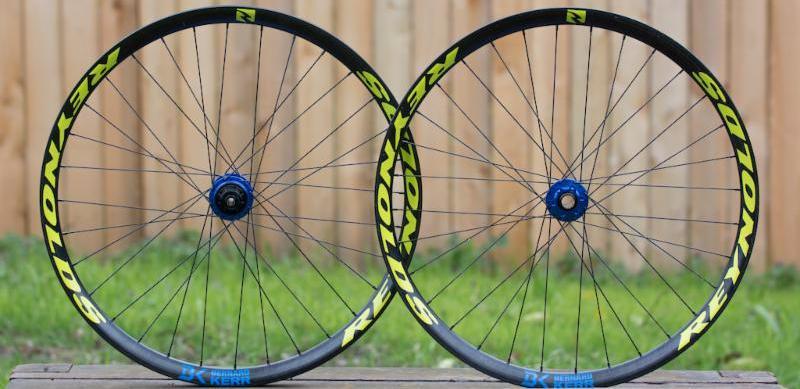 Now fitted to Industry Nine hubs, the Reynolds MTB wheel are also included in the new warranty. That is almost Unbeatable.