American Pro - The True Story...Book Review
September 7th, 2018 12:00am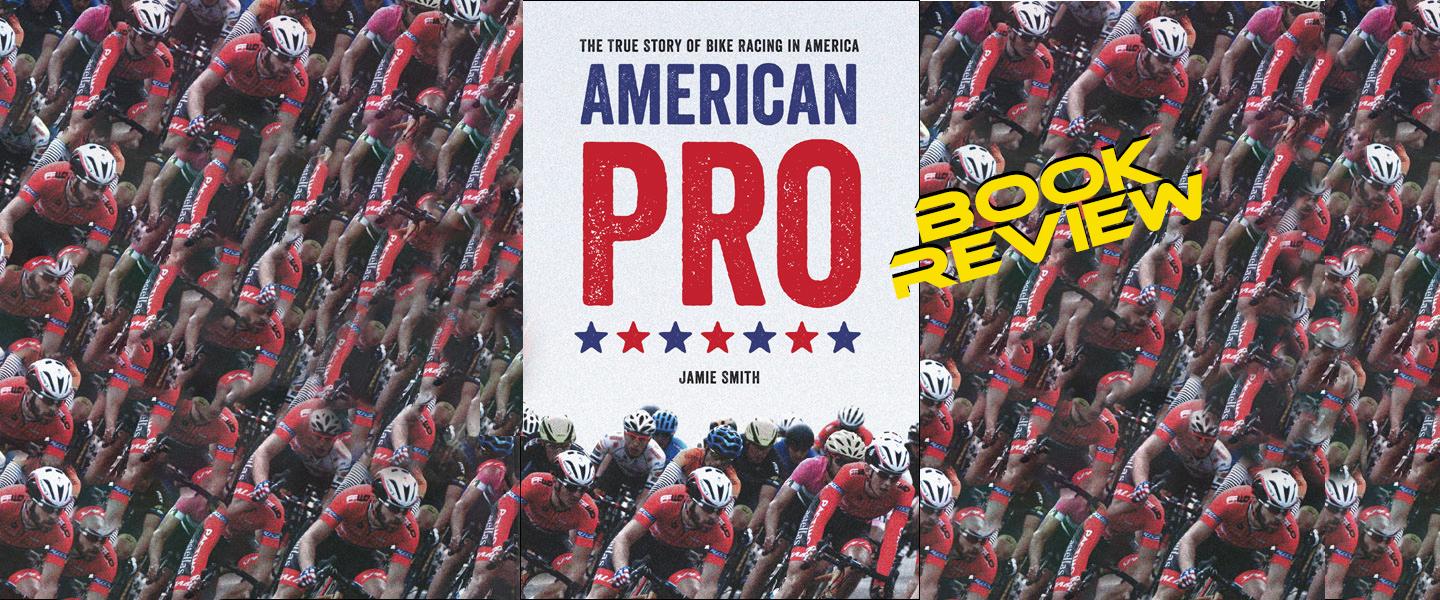 American Pro - The True Story of Bike Racing in America - Book Review
Anyone who enjoys the sport of cycling or who rides a bike with an intent to race – even at the entry level will relate to and enjoy American Pro. A thorough documentary of the life of a domestic pro team in America from 0-83mph and back again. I found American Pro – The True Story of Bike Racing in America refreshingly written and far from the normal ego driven dribble of some other memoirs. Author Jamie Smith has been able to capture the pure love of bike racing in a 100% authentic and entertaining way.

Smith's focus on the five-year run by Team Astellas on the American Racing scene is fully engaging and a fairly quick read at 232 pages (paperback only). It is a book about the passion and struggle of starting, running and growing a professional cycling team in a country that really doesn't get the sport. I enjoyed the characters on the team and could feel their chase of a dream to ride at the highest level as well as the team managers whose dream of giving back to the sport actually inspired the book. Smith covered all the bases in American Pro and any serious bike rider will like it.
As always, I have included the Publishers summary of the book below for an additional reference.
Either way, buy it here at VeloPress and enjoy between rides.
---
American Pro lays bare the heart and soul of a struggling sport—and shares what's wrong and what's right with American bike racing.
American cycling has a long tradition of riding and racing on a shoestring and a prayer. Jamie Smith explores the domestic side of the world's biggest amateur sport in American Pro: The True Story of Bike Racing in America.

American Pro rips away the thin veneer of professionalism among domestic racing teams to lay bare the heart and soul of a struggling sport. Smith traces the arc of one team's racing career to discover colorful personalities, scrappy racing action, humor and heartbreak. American Pro shows what the sport demands: the scramble for contracts, the dynamics of team chemistry, the unending travel, the Herculean struggle to realize the dream—all for the love of bike racing.
With sharp humor and insight, Smith uncovers what's wrong—and what's right—with America's broken bike racing system. American Pro will transform how you think of domestic pro racing through a five-season exposé of the sport we love.