2011 Sea Otter - Revisited
March 20th, 2017 10:19am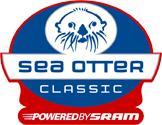 The 2011 Sea Otter Classic is behind us and for this edition we had but one team member waiving the flag for the Bicycle World race team. Keith Wilson attacked the Clydesdale's on Sunday morning after preriding the course with yours truly on Friday.
This years course featured a combination of trails and roads from previous races along with a host of new fire road. I would say that 60-70% of the course was new.
With the new road came several STEEP climbing bits. I would say in excess of 25% for one of them. Good thing Keith is in great shape because he never dismounted when most of the fields were.
Keith at the start of the race on the fabled Laguna Seca Raceway
Keith finished a solid 7th place out of about 35 or so California competitors some of which were questionable as to their qualifications to be in the clydesdale class.
I was lucky to get a couple of shots of Keith going out with his wave and coming back into the finish where there actually was a trail and not more fire road.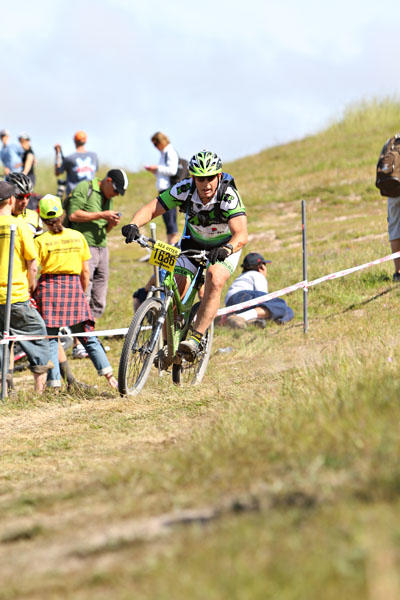 Keith Wilson coming back into the finish line area where the short track was also held.
Nice job Keith!