LATEST POST
Road Bike Party 2 -Don't let the name fool You. -WATCH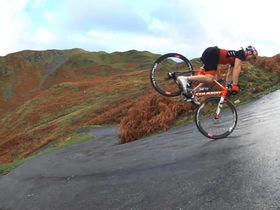 In one of the best videos of the year you get to see three world class riders display ridiculous skills on a Colnago road bike no less.This is simply fun to watch, creatively produced and makes road bikes cool....I think because Danny McCaskill, Chris Akrigg and Martyn Ashton are riding them....Happy to see Martyn Ashton back on a bike and healthy. Enjoy this and then feel stupid when you go out on your favorite trail and pucker when that obstacle comes up that you just can't past mentally....
Continue Reading
General
FEATURED POST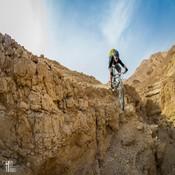 Mountain Bike Riding in Isreal
When I ask someone to name a mountain bike destination they would like to visit or would be interesting to ride, I don't expect Isreal to come up on the top of the list. But watching this recent bike journalist video of riding in a country that grabs more headlines with its politics than its single track made me sit back and enjoy how unique the riding is in one of the most historically influential countries in the world. Not knowing anything about the seasons in Isreal, I would venture to guess...